Immediately after the plane touched down at LCCT from Penang, we took bus to ERL station then took ERL to Putrajaya Sentral. Yeah, Off we go to Genting Highland. Woots, it's my first time taking ERL, the experience was just like that because it is just a normal train. It was already 8pm when we reached the top Faster go for dinner after check in the hotel room.
My HongKong style wan-tan-mee
This is my first time having a cup of hot cappuccino at First World Starbucks in the middle of the night. The best damn thing is we sat at outdoor with the wind blew at me, that's so shiok.
This is the sunrise taken from 28th floor of First World Hotel Tower 2 at 6.40am
Next day, it's Bukit Tinggi after checking out hotel at First World. I have heard of this place and viewed friends' photos for couple of times, finally I went. It's so disappointing because it was a rainy day. I just simply shoot few pictures then we went back.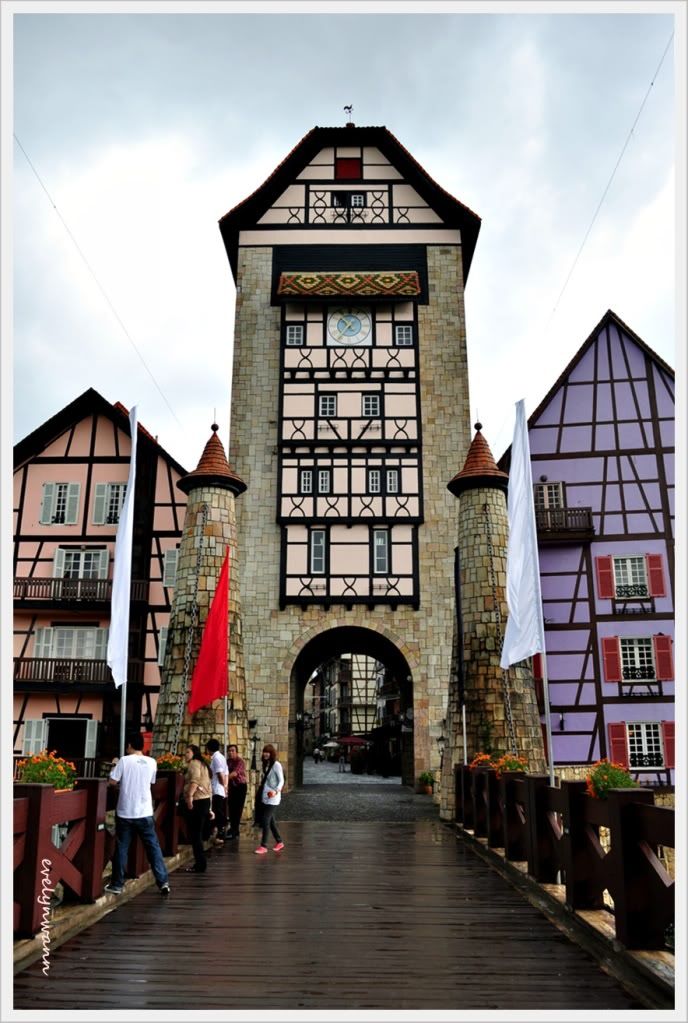 Entrance of Colmar Tropica, the French Village
Cute little girl and her little pink umbrella
If you are spending a night there, no worries, there's a games arcade.
Oh little white swan, were you an ugly duckling?
That's all for Bukit Tinggi. I wish to go there again for the Japanese Village for the costume and culture learning.