11th-14th October was Sushi King's Bonanza day in Peninsular Malaysia. Alright, we met up and went for sushi. Surprisingly I was full after throwing only 4 plates of sushi into my stomach, or maybe I ate too fast? We saw many plates of Ebi were ready to be served on the sushi plate after paying the bills, but it's way too late.
I love unagi.
Scallops are nice too.
Our little tower
The bonding session after sushi was karaoke at Red Box. I went for singing with my siblings the night before so my voice was actually *erhem* awful. 4 hours of screaming and shouting in the KTV room can be tiring too. It was already dinner time and we had shabu-shabu as dinner. It's located inside AEON Tebrau City, Ground Floor, passed by so many times and this is my first time stepping into this Arashi Japanese Shabu-shabu Restaurant. It is actually a subsidiary of Kinsahi Japanese Restaurant located at the 2nd floor of AEON Tebrau City.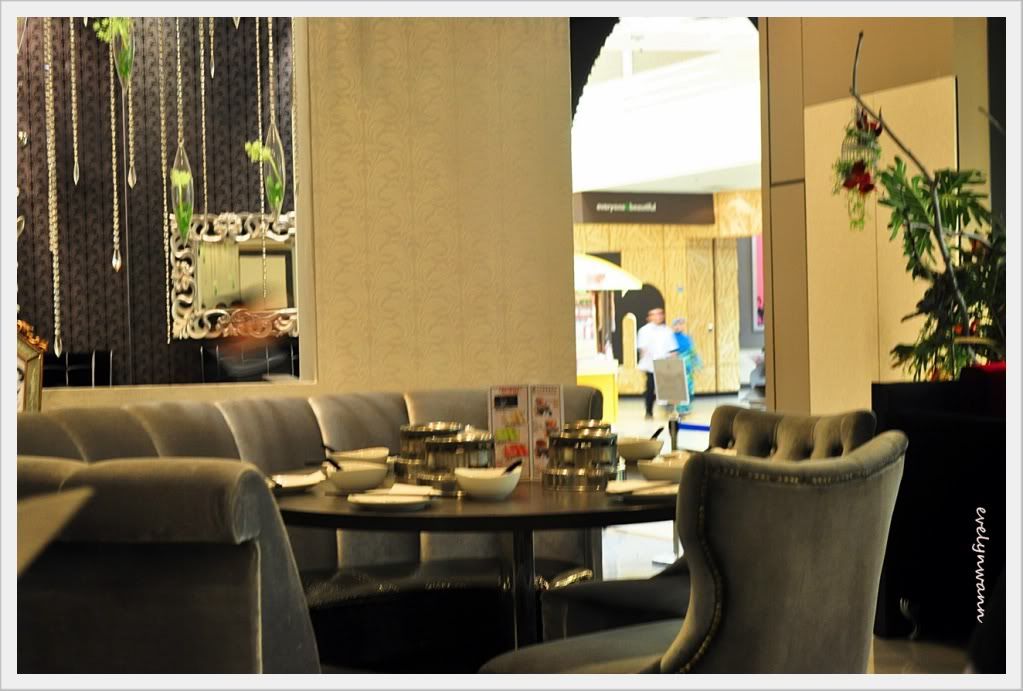 The ambiance is pretty good.
Decoration of the sofa.
The sauce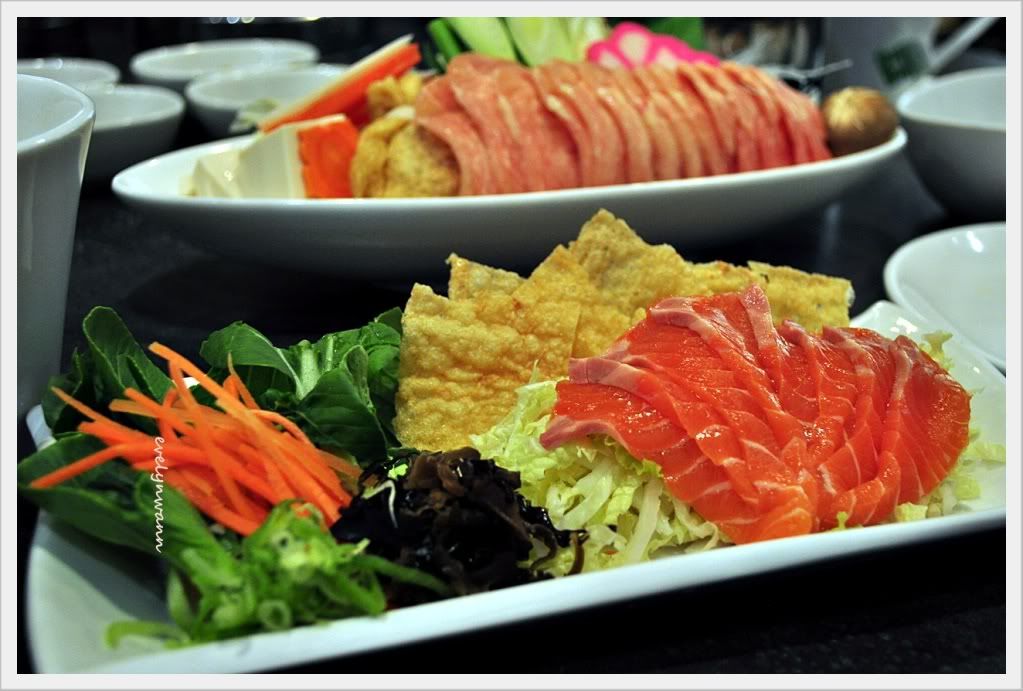 This is mine with a bowl of udon (below) RM15.90
Throw everything into my miso soup.
This is a different set ordered by my friends. RM20++
Friends since elementary school.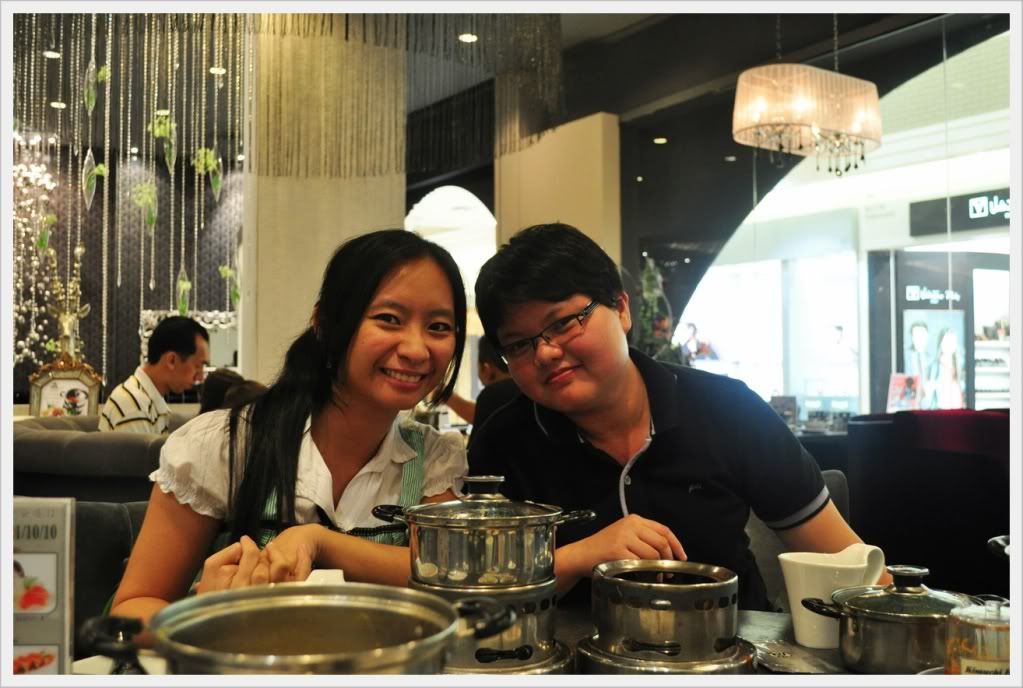 Friends since elementary school.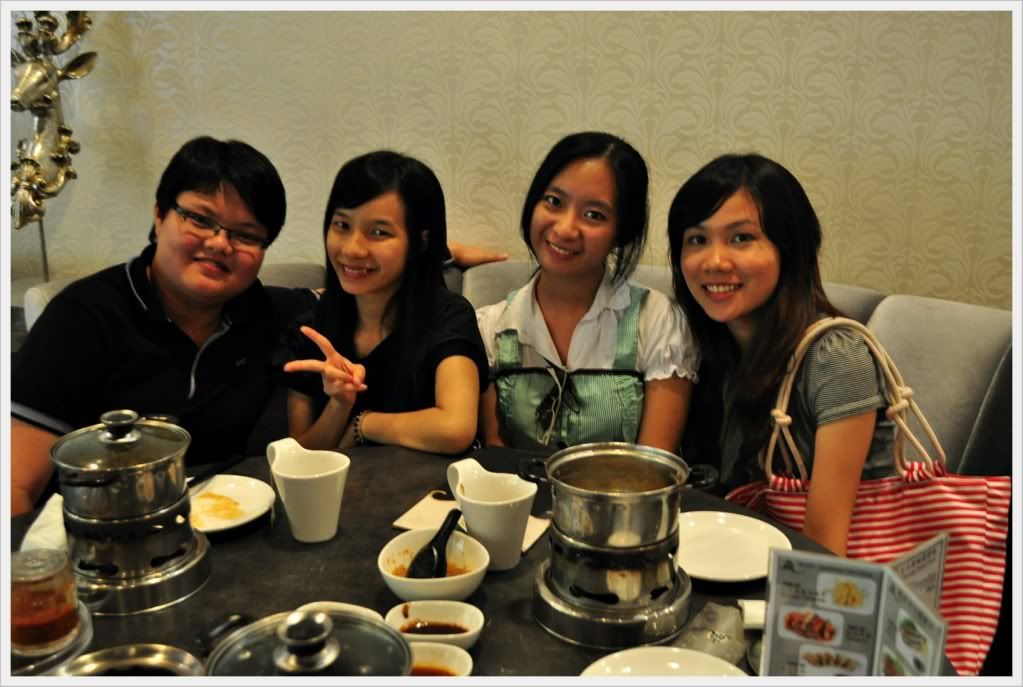 These 4 met at secondary school.