I am gonna divide my Penang Day 2 into 2 or 3 parts as it is hard to include all in a post.
Photo session before friends came to fetch us =)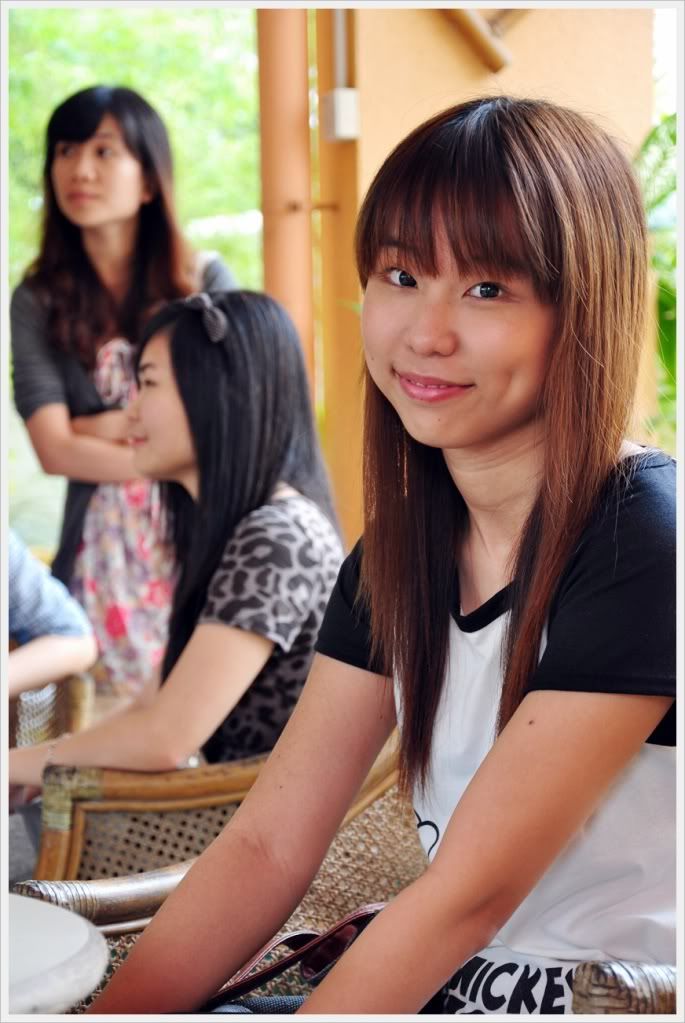 I was well prepared at behind...LOL
We went to Wong Chau Jun Restaurant for the sour & spicy fish beehun. Drizzle doesn't stop the patrons from coming to the restaurant and it did not dampen our enthusiasm from visiting the town as well.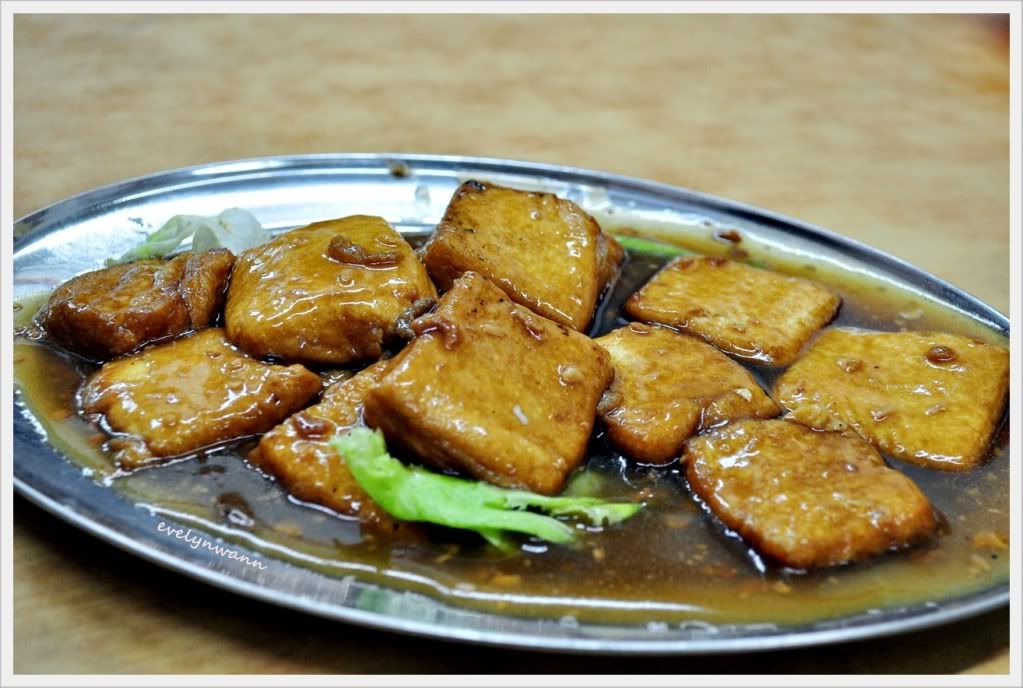 This beancurd is heavenly yummilicious. OMG~!!
these are the big boss-wanna-be
We were brought to Guan Yin temple for a visit. I love to visit temples, simply because it makes me feel good. From there, I took a cause&effect sutra back for my mum to read.
Light a candle for your family and pray for them
Next, we went to Khoo Kongsi which needed a RM5 entrance fees. Alright, I am quite impressed by the night view of Khoo Kongsi on the post card. It's actually a museum now. I was quite lazy to read the words so I just look around and observed the building interior and structure. No doubt, we had fun there.
I assume this picture would be nicer without the car as the spoiler.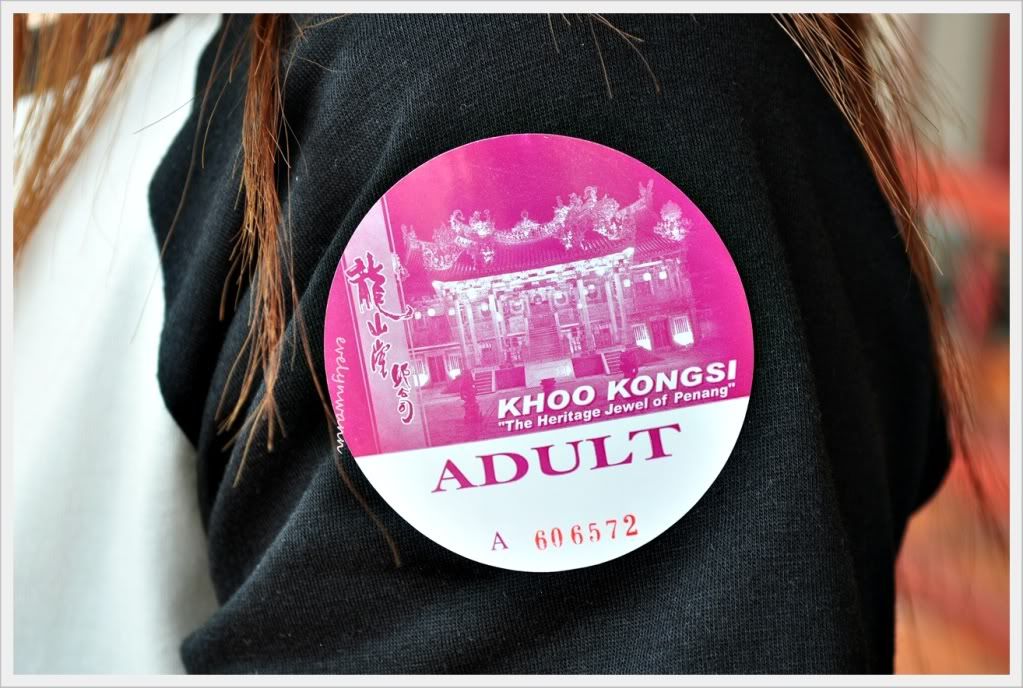 This is the sticker as the entrance ticket.
There's a drama shooting while we were there. We managed to witness how is it.
I believe it's should be a 60s or 70s drama by judging the decoration and the props.
The interior of Khoo Kongsi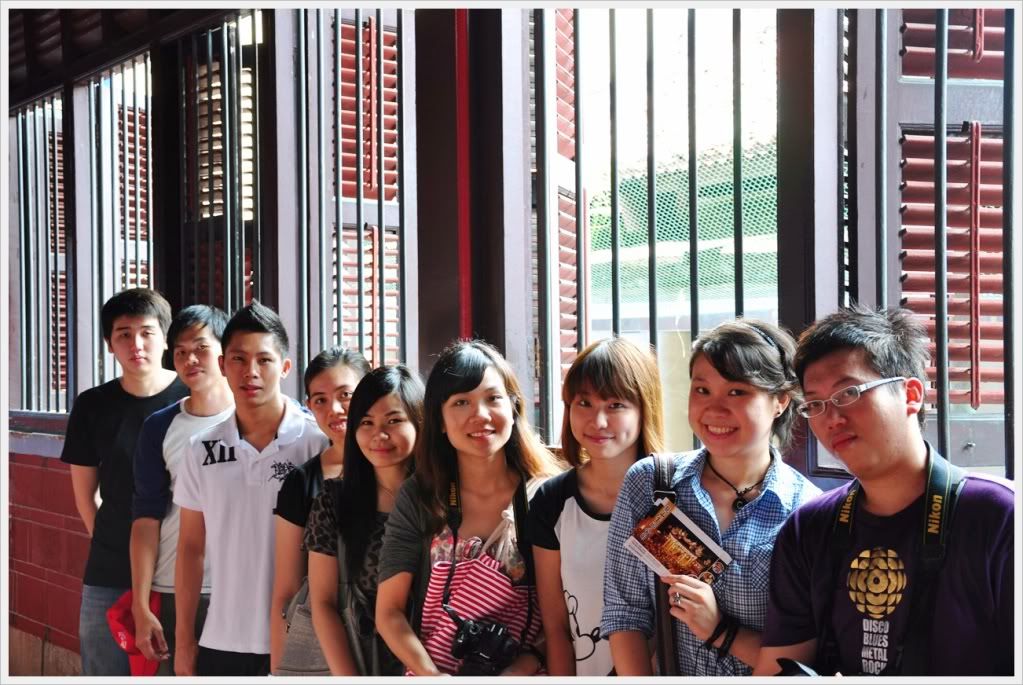 Group photo is a must.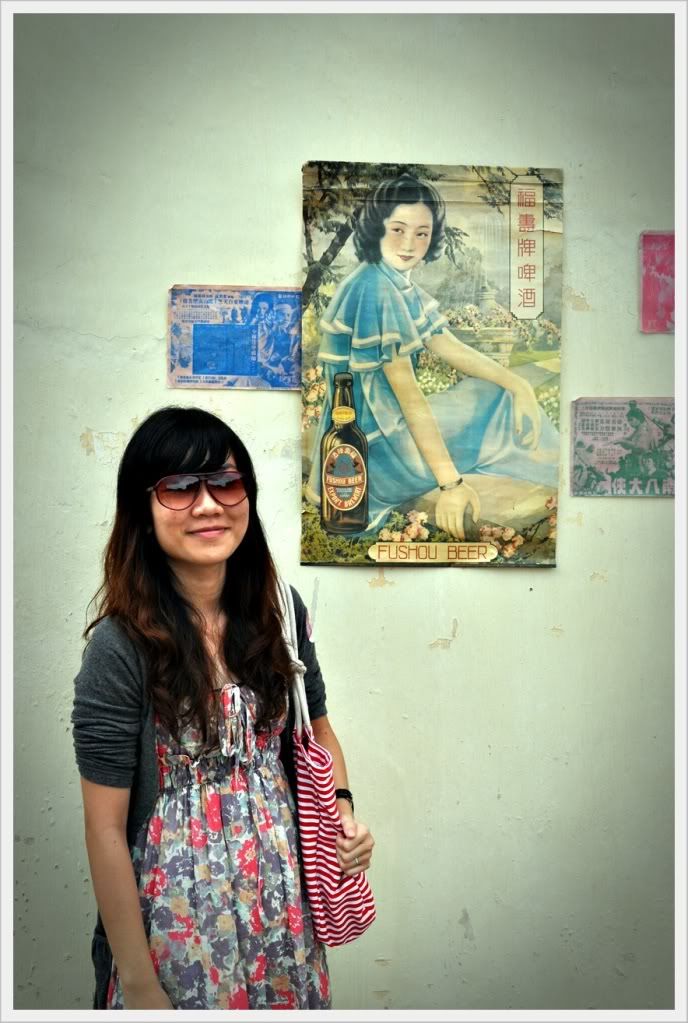 Oo-tae? How? Do I look retro or old skool enough? LOL
Follow by the Cheong Fatt Tze Mansion. The entrance fees for this mansion was RM12 per person with briefing. The tour guide brought us around the mansion and briefed us on every details of the mansion such as the colour of the windows, windows without nails, staircase's number of steps and so on. It is not only a museum but also providing rooms for staying and place for you to throw party over there. The expense is not cheap but it will be a nice experience. The briefing lasted for an hour. If you need a mandarin tour, you might need to make an early reservation for it. Photography is not allow so please Google ''Blue Mansion'' to have a better look at it =)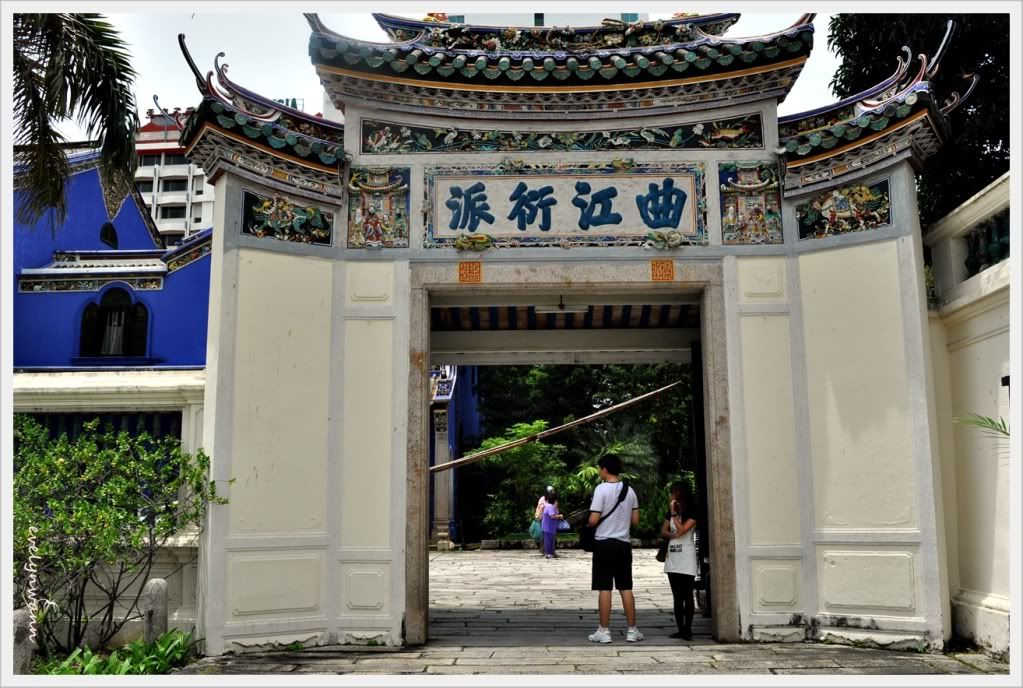 The main gate of the Cheong Fatt Tze mansion
This is the mansion, it is pretty huge regardless of the era.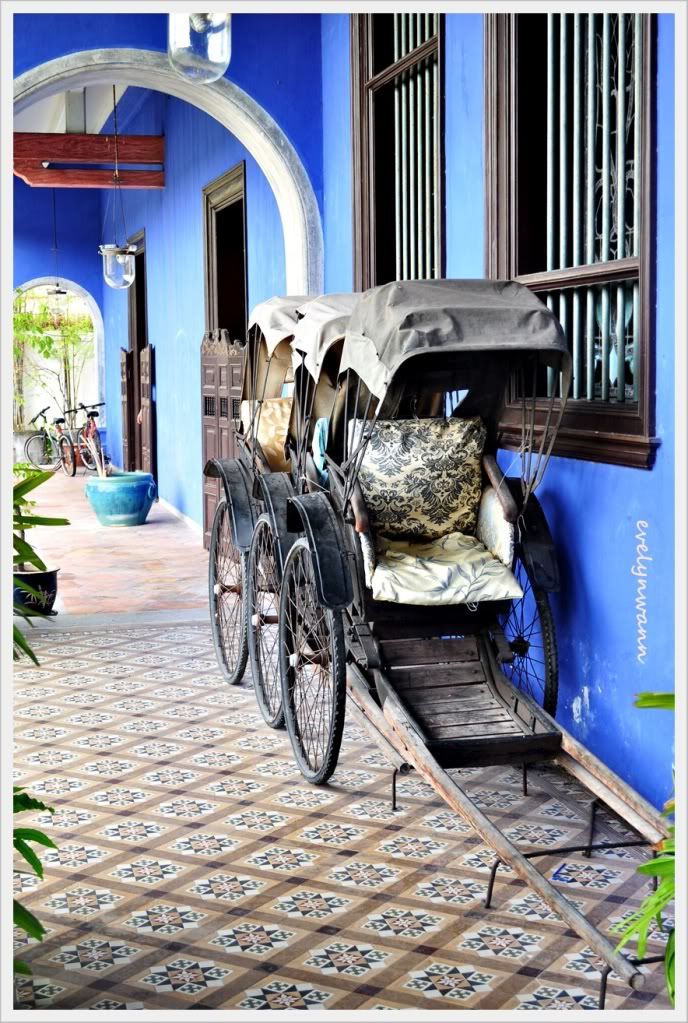 Trishaw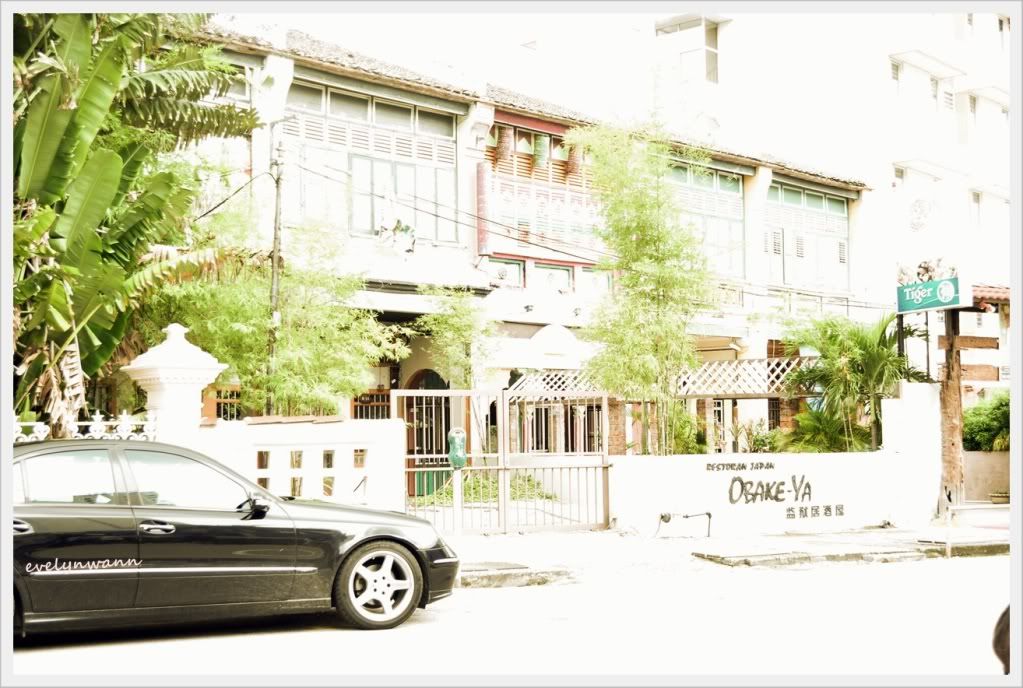 Cheong Fatt Tze built these 5 buildings to protect the feng shui of his mansion. haha
It's makan session after long hour of visiting the temple and museums. Asam laksa, cendol and fried kuey tiaw are the must try food in Penang.
Penang Asam Laksa
Cendol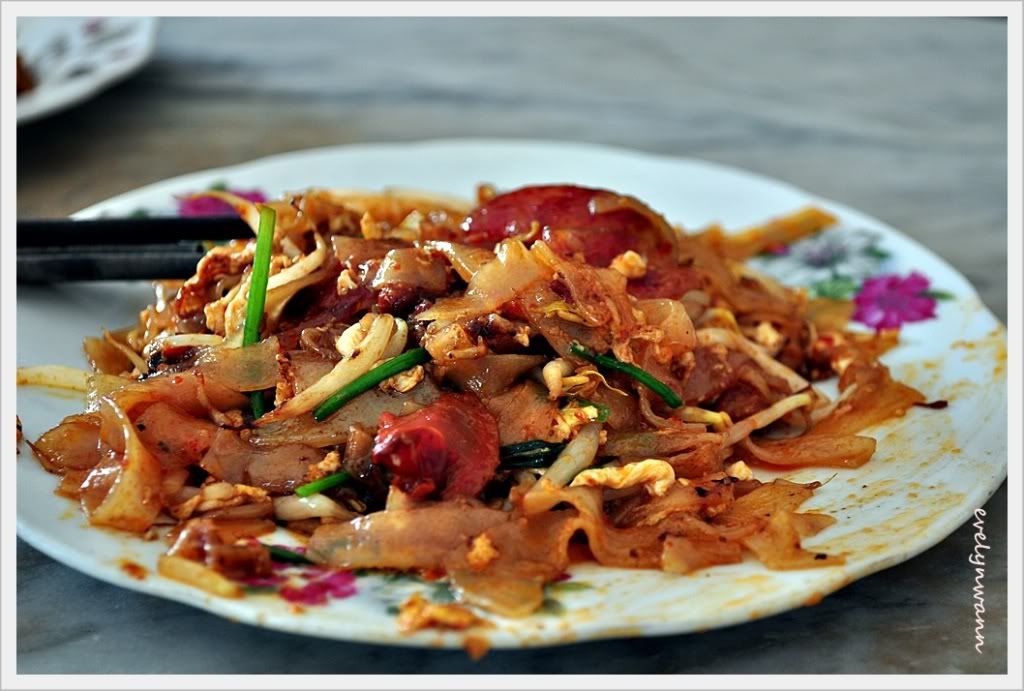 It's from a stall along the road side, fried by an old man by burning charcoals instead of using gas stove.
I shall continue the rest of day 2 in the next post. Super tired right now. Hope you enjoy reading and stay tuned =)