Here comes the part 2 of Penang trip day 2. We went to Clinic Cafe, it's another cafe with a theme but this is a hospital concept cafe. That's the place where we settled our dinner for that night. It's located inside Gurney Plaza so would be easy for you to look for, if only you are interested. =)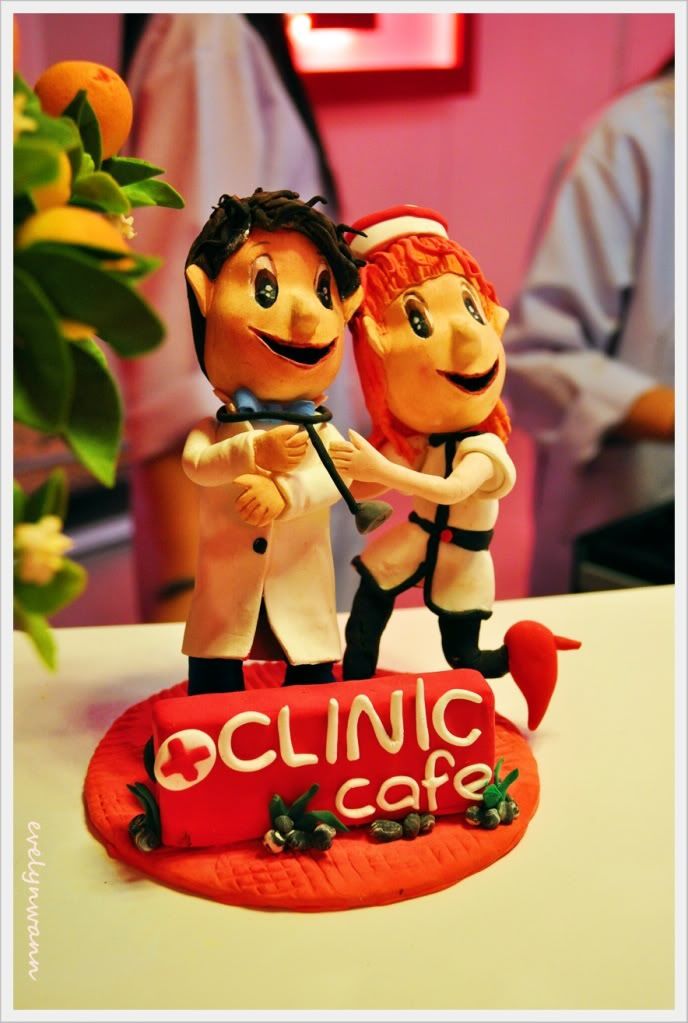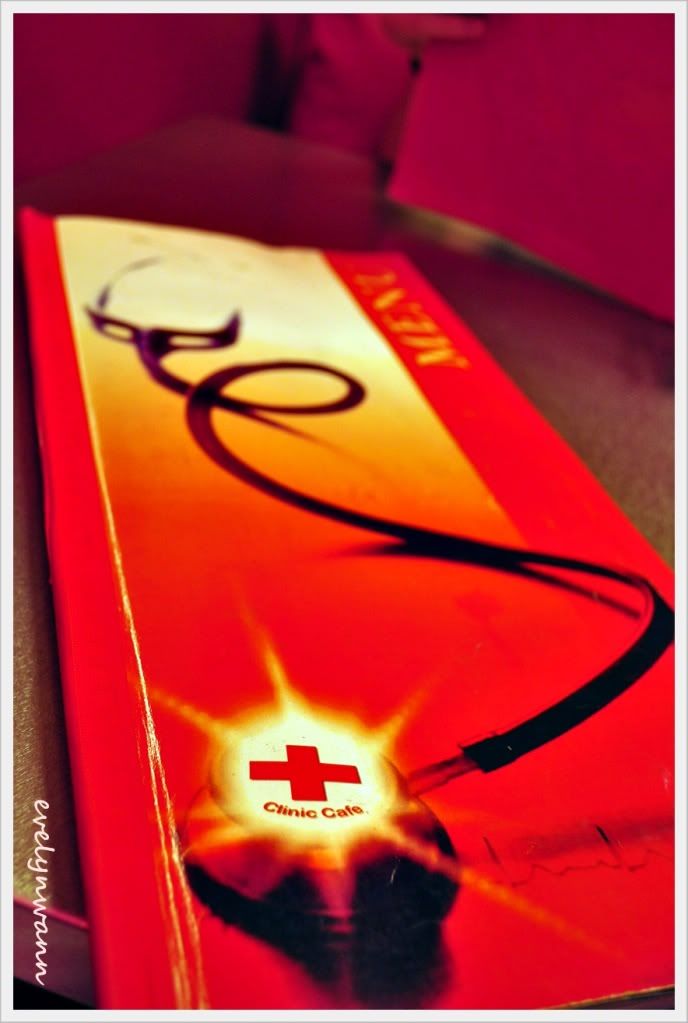 This is the interior of the cafe and the crews are wearing clinical attire.
My friend, Cheryl is claiming this as urine that need to be tested. @@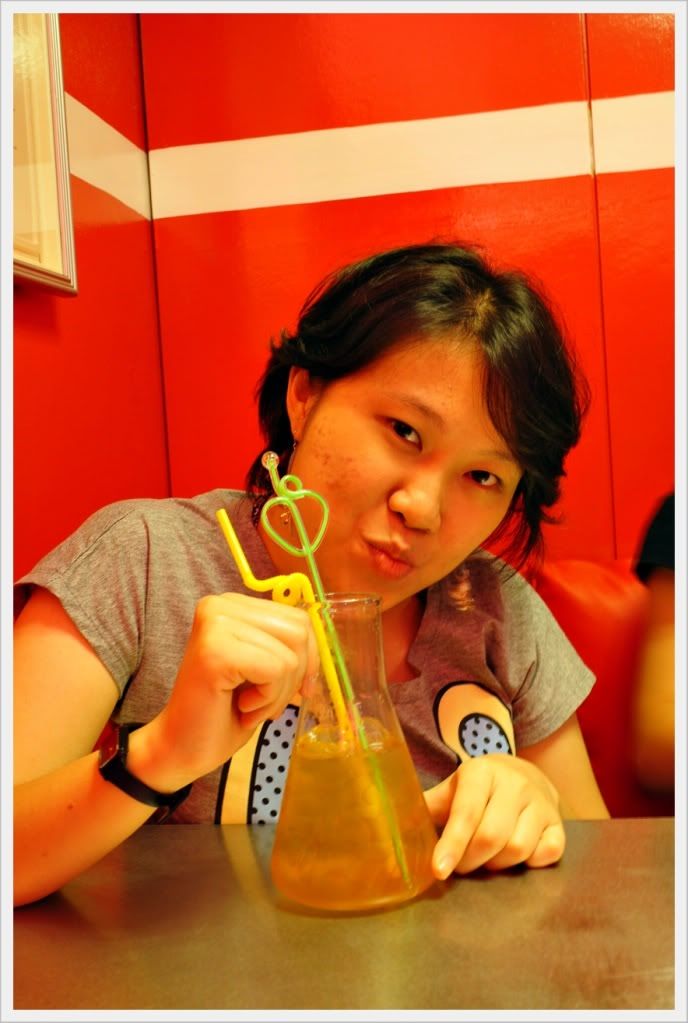 This is the orange juice
Alright people, ain't eating intestine but my black pepper chicken spaghetti
See how Audrey stared at her Cordon Blue. XD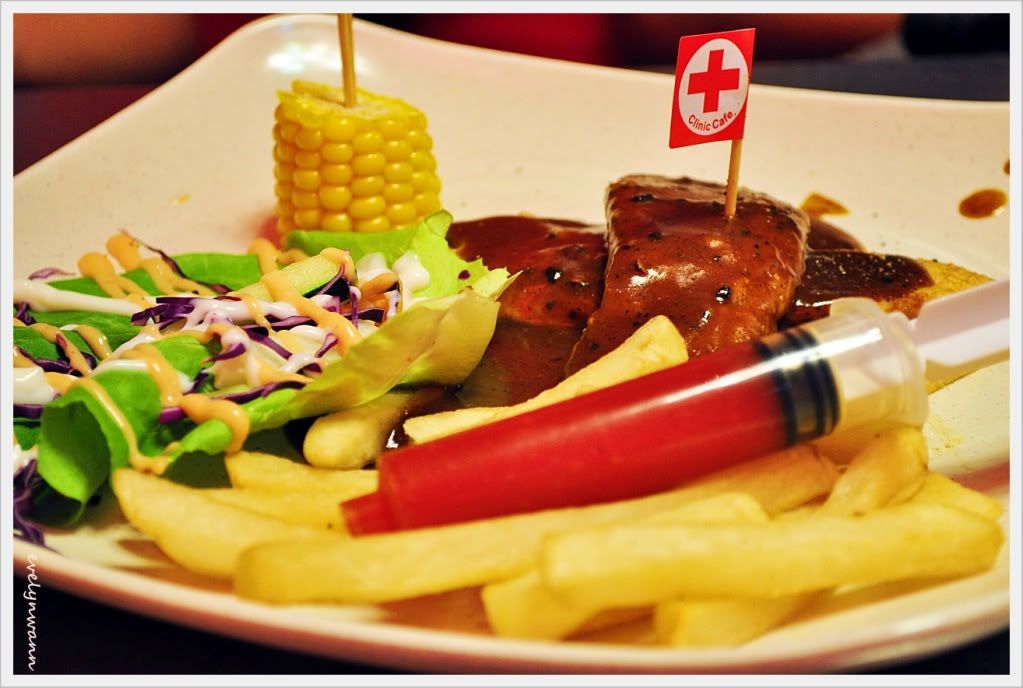 The love birds in stripe =)
It's good to have a stroll after meal and look around Gurney Plaza. Just nice I managed to see Linda Chung, the Hong Kong artiste who the ambassador of Bio-essence. She is a real beauty. Pardon me for being short and couldn't get a nice picture of her.
Michelin was having a roadshow not far from the stage and we went to fill up a form. We need to answer a few questions on the form and play a few station games before we could collect the goodies bag from Michelin.
See, I am copying OPENLY. who cares =X
Go green people! I could use this recycling bag when I do my groceries next time.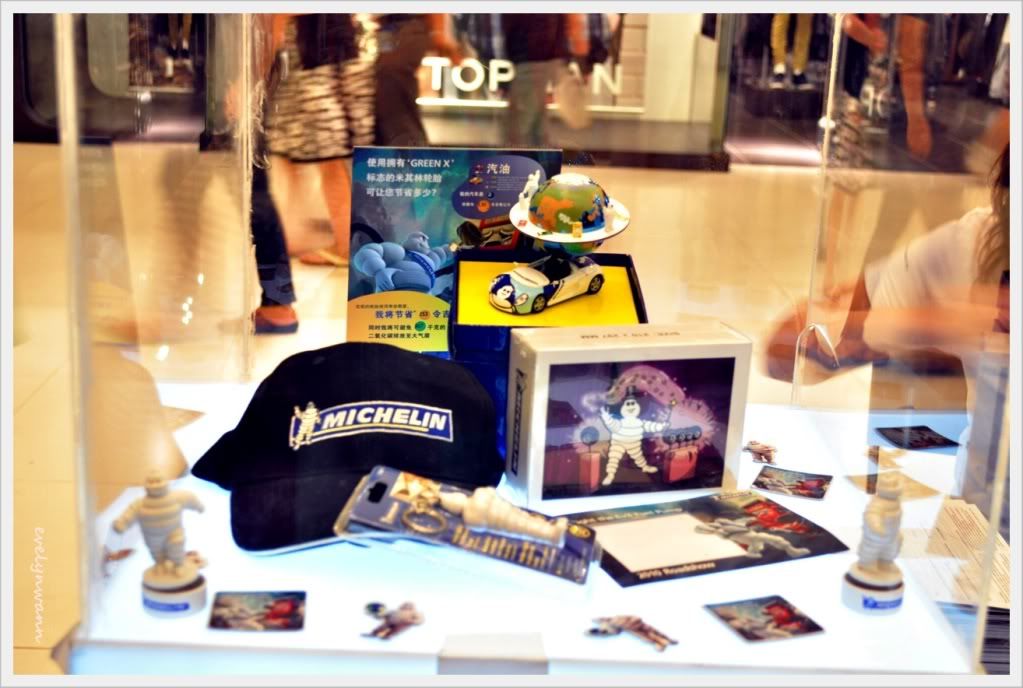 These are the things in the goodies bag, I extremely love the Michelin key chain. iHeart
We were stuck at the car parking place for almost an hour when the others had reached the supper's venue. I have no clue what happened to the ticketing system. Hmm..Penang's drivers damn love to use the horn of the car and they enjoy pressing the horn too. What's the point? We went to Northam Beach Cafe for the supper session. It's just beside the sea so you could enjoy the breeze while building rapport. XD
-----------------------------------------------------------------------------------------------------------------
Mum: I hope you (me and my sis) can tell me the news that you have boyfriend.
Us: LOL
Sis: Ok, wait.
Me: Ok, by the time I tell you the news, I will just skip few process and tell you I am pregnant. XD
Alright, I was just simply kidding and crapping. 99% I would not allow this nonsense to happen. I keep that 1% as this world has no 100% assurance.
Wisdom is only found in truth