I better finish up the Penang trip day 3 before I got fed up with myself and annoys the readers. haha We went to Hai Bali Cafe for dim sum in the morning. The dim sum are nice and long time didn't eat dim sum. The stupid thingy is I wore maxi dress that I bought it from my friend's sis on that day. I asked them to wear dress together. What an awesome suggestion from me!
How's our twin tower? I believe we could build taller if we spend longer time. haha
That's our toy tattoo for a day. Mine is the rose.
We went to Thai Buddhist temple and Burmese Buddhist Temple after filling up our stomachs. My last visit to these temples was also 7 years ago. It has changed its appearance until I couldn't even recognise and more buildings.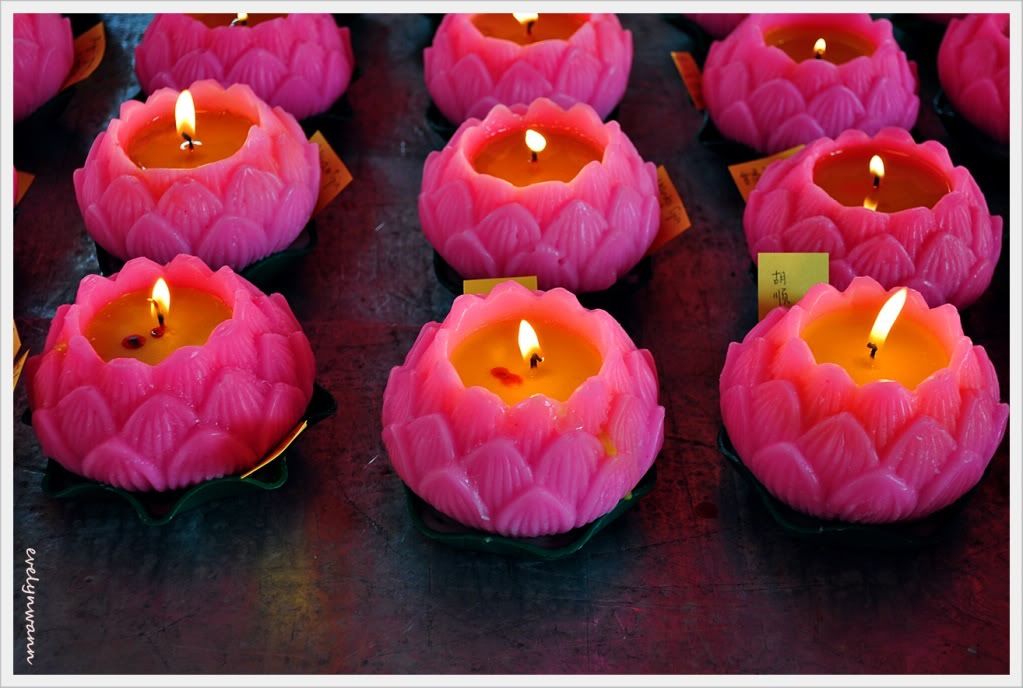 Lotus candles.
Wishing pond. My coin didn't get into the bowl (is it a bowl?). I scared the fishes would get choked by those coins.
A cone of coconut ice-cream can't quench the thirst but can at least cool me down in a hot sunny day. Frankly speaking, the ice-cream is really nice especially with peanuts. I love peanuts!
The next destination was Prangin Mall. We seriously had fun at the games arcade though it was kinda scary. I never liked a games arcade with smoking area.
All these are my course-mates and they went to Penang too.
Enough of the cooling air and the fun at Prangin Mall, let's move on to Kek Lok Si. It is a must-visit tourist spot when you are in Penang.
It's so grand. Too bad, we can't walk up there.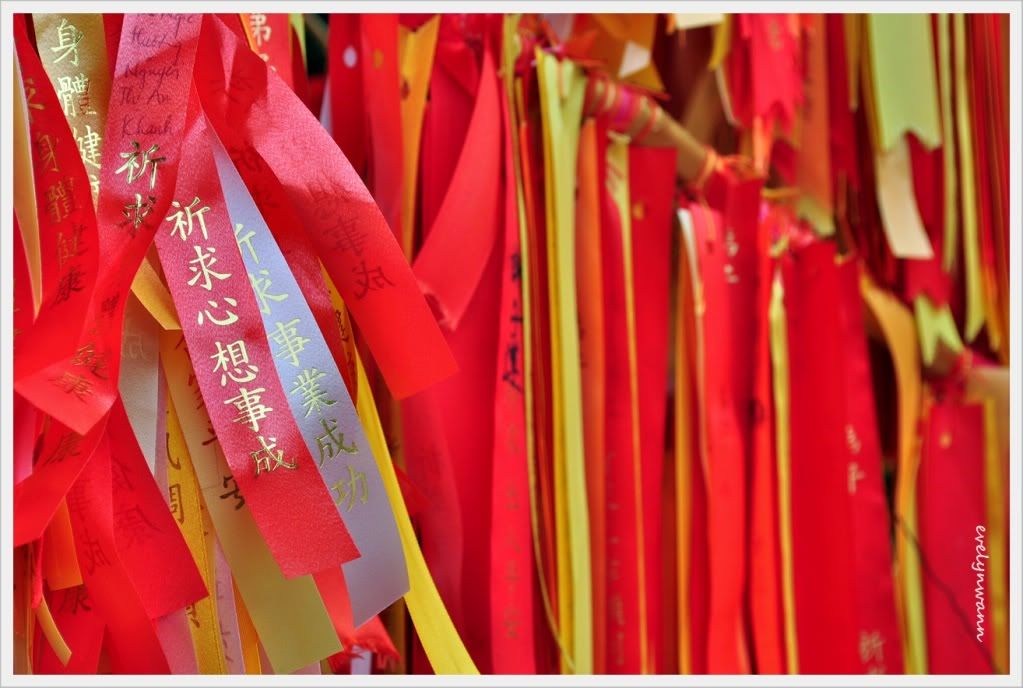 You may tie your wishes on the tree branches and pray to the god.
This my Chinese zodiac sign- Snake.
They had fun playing with my camera. =)
They were just too bored and waiting at the gazebo.
I took another 2 sutra from this temple.
Trying to show my professionalism but I failed, I guess so.
This is the famous Asam Laksa at a corner shop before the way walking to Kek Lok Si. Again, it's asam laksa. My mum bought me normal laksa as breakfast when I reach home after this trip. I was thinking of telling her, I am kind of tired of eating laksa for the moment still I finish eating it to avoid a lecture from her. haha
I am gonna blog about the night market or flea market at Batu Ferringhi. Stay tuned if you are interested to know =)
Photos without my signature are credits to Ivan Lim and Cheryl. Thanks people =)