No more long hours traveling for the moment, phew~ I am dead beat by traveling here and there. Before I blog about my penang trip, I shall dedicate this post to my 2 fellow friends. Their birthdays fall on the 8th and 9th of October but we had an advance celebration for them. We seriously cracked our head to think who to invite.
This is a yam cake, very nice. It has the texture that a nice cake should have. Yummy~~ I have a sweet tooth, that's why I love cakes.
I took nearly 4 hours to finish a single card like, crazily time consuming. I knew that I wouldn't have time to do 2 birthday cards so I asked another friend for assistance for doing the card below. Hmm..both designs are my ideas, it's simple, haha Hopefully they do like it.
Got this idea from those days script books design. However, we modified and make it flip from right to left and not from left to right. It is a modern styled book.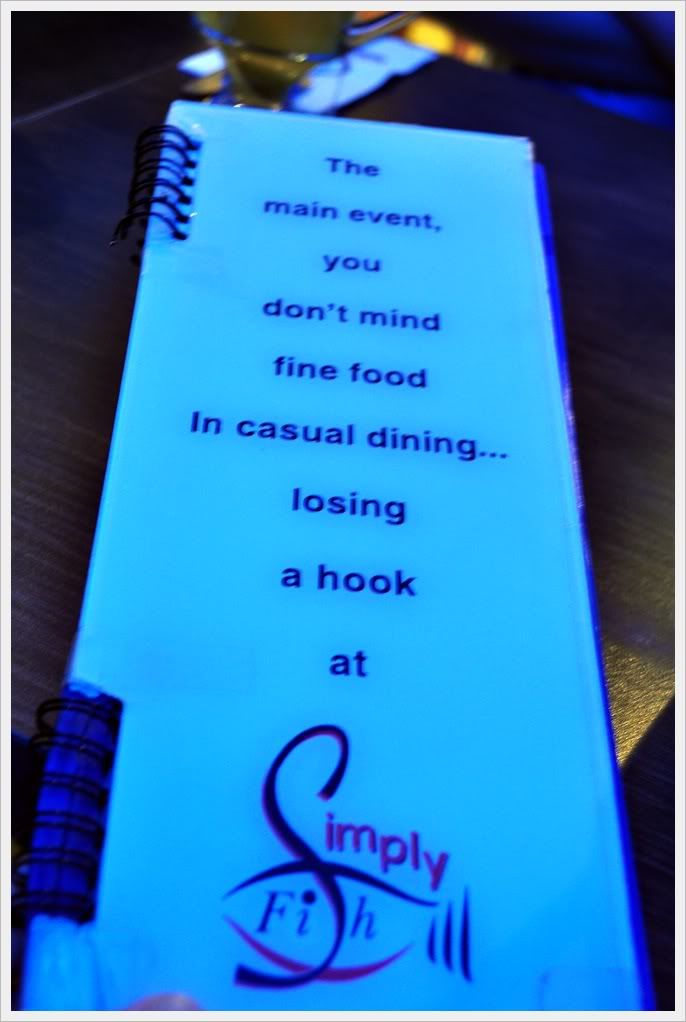 Alright, this time we chose Simply Fish restaurant at Melakaraya for the day. From the name you would know the signature dishes would be based on fish, however I am very disappointed with the Classic Fish and Chips that I ordered on that night. That's my first visit yet it gave me just a bad impression towards its food.
Just nice my friend arrived when we were about to stand up for photos. So, we just pose here and there to be in the photos. haha
Finally he took this photo from a normal angle if not erhem my double chin erhem will come out to say hello to everyone.
We moved to another cafe for bonding session. This cafe is situated together with the Gogo karaoke at Jetty (Opposite Holiday Inn hotel). You could enjoy the night scenery of the sea at there. Let's check out the photos that we took earlier.
This is Sharon, my first time outing with her =) I bought this short jumpsuit from the boutique in my campus. haha I mentioned before in previous post, desperate till buy garment in campus. It's a bit bigger for me but it allows me to grow fatter in the future. haha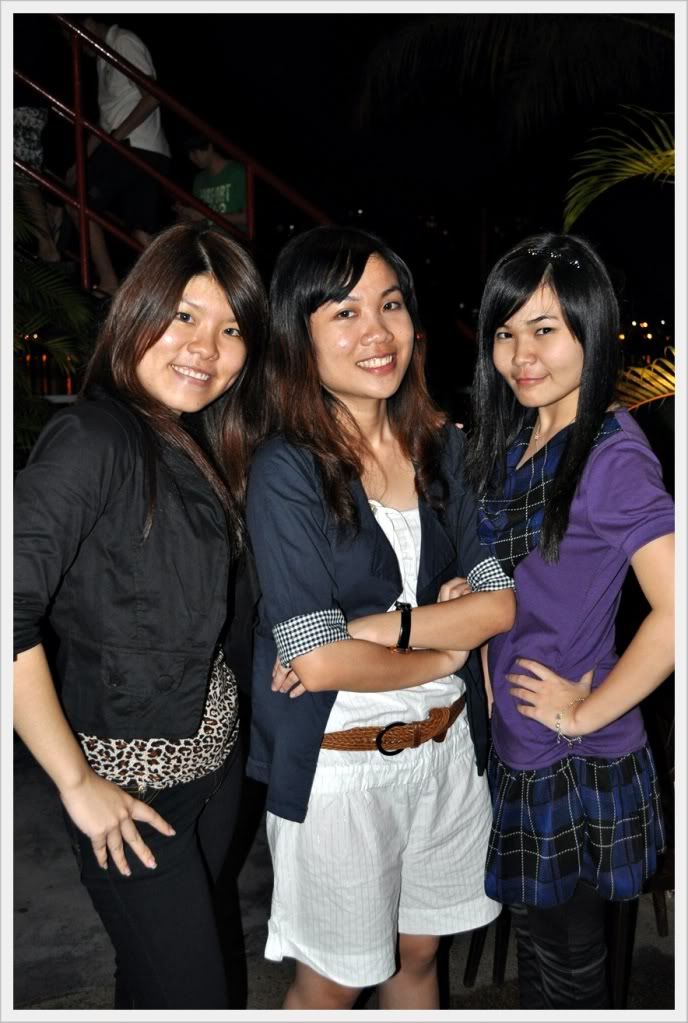 So these 2 are the birthday girls actually after crapping a long post, finally I specifically introduce them with photos. Happy Birthday my girls. Welcome to the 21st =) Hope you would love the presents that we picked for you, we really spent time looking for it based on your preference or needs. Once again, saengil chukhahabnida =)
Tried the chocolates that my sis brought back from her Europe business trip, they don't taste any special to me. =.= I would rather her to buy something that I could keep. T.T
Wisdom is only found in truth