I got to know Open House for Singapore National Art Gallery from magazine then I requested my dad to bring me there. It used to be the Supreme Court of Singapore and now transforming into an art gallery. Free entrance on 9th and 10th October so must grab this golden opportunity to have a good look. We didn't follow the tour around the building so didn't get to visit the cell. By looking only at the pictures, I feel creepy. Serve them right who did crime and close in the cell before attending court.
Show you a bit the outlook of the building. OK, it's a hot sunny day and my mum scolded me for taking photos under the sun. So, that's all I can show.
These are the winning pictures of a contest. The topic is the building, of course. Daddy asked, do you want post cards? Yes, I do then he bought me a set of 13 pieces post cards with these pictures. The revenue of post cards goes to charity.
The history of this building, you might need to enlarge it to have a better look.
Flea Market, selling lotsa cute and unique accessories.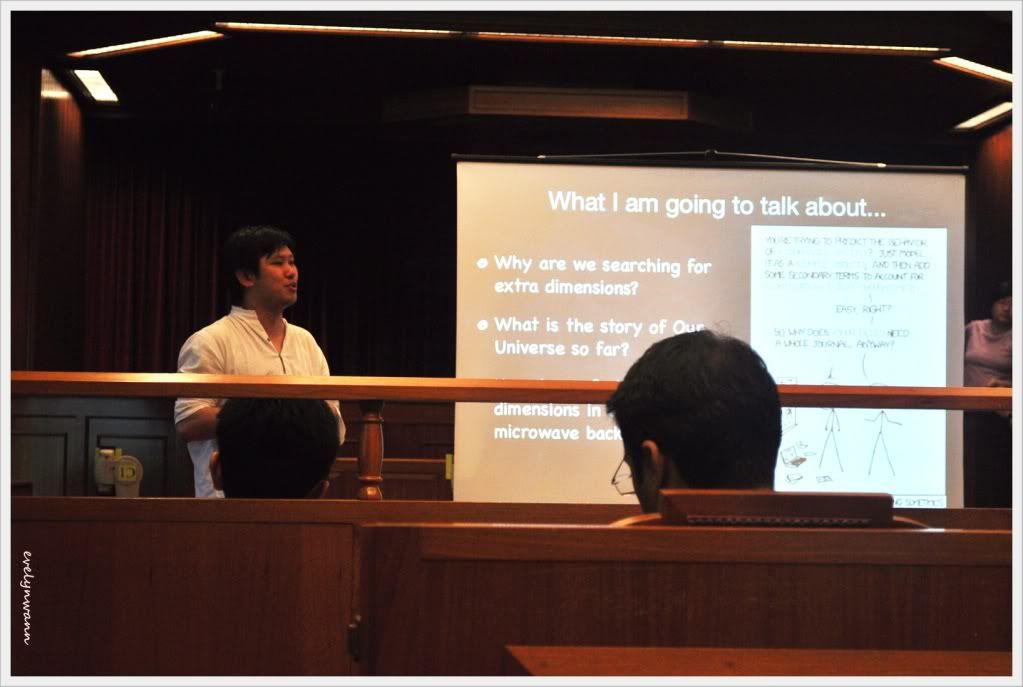 This speaker is having a PhD and currently lecturing at Cambridge, if I didn't hear it wrongly.
Sis asked, why are you taking his photo? LOL


For those who wanna go there, it's located at St. Andrew's road. If you are taking MRT, please alight at City Hall then find your way out. LOL 'Cause I have no idea how to tell you where is it. Turn to your left and never turn right to City Link.
Tourists could hop on this double decker bus for FREE by showing your passport. So far, I haven't ride on it yet. Must choose a suitable time if not you will be burnt till red red.
Come now I bring you to see the night view of Marina Bay. Remember I said don't turn to your right to City Link because it links you to Esplanade, Suntec City and other places which I don't remember.
Can you see Coffee Bean? There's Starbucks at the other end. It would be so relaxing to sip a cup of coffee with such nice scenery of Singapore River.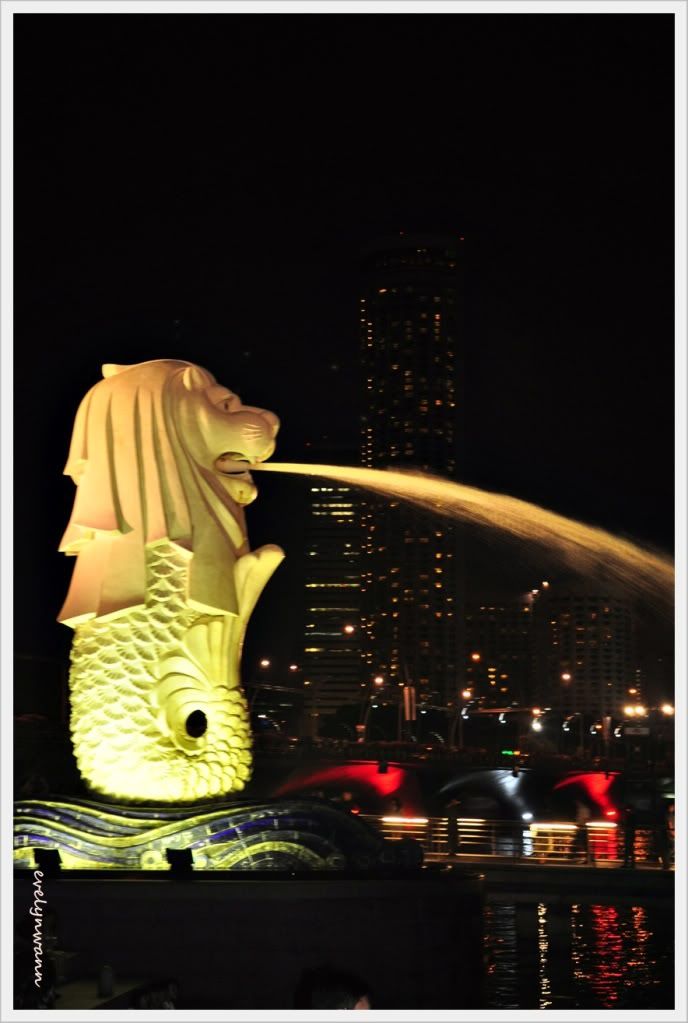 The symbol of Singapore, Merlion.
For those who wanna try their luck at Sands and worry about accommodation, no worries, there's lotsa hotel in this area as long as you are willing to pay for it. =)
Show you 2 pictures of my dinner for that night. First time eating seafood in Singapore and no more food junction. It is Grillman Seafood Restaurant at Yeo's building, somewhere near to Vivo City, but quite a distance too. The food is really nice, I love it espeically the 3 eggs spinach, heavenly sedap!
This crab is really huge and yummy.
This is coffee pork rib. The taste of coffee not too strong and slightly bitter but it is sedap.
Lastly, I am gonna show you the durian puff from Durian Empire at Jurong Point. Always I would buy a box of 2 when I go JP. $1.80/box of 2 , it is stuffed with real durian flesh and not cream, yummy! I know it is disgusting for those who don't eat durians.