I did spend my Halloween awesomely though I didn't attend any cosplay party. We settled our lunch at A&W and couldn't deny that the root beer float is still my love. Hey, it's awesome!!! I finished the 1 big large cup of float by myself, fuyoh bangga seh!!
Root Beer Float
Mine was the Golden Aroma Chicken and curly fries.
Follow by screaming session at Dream Box for 4 hours. Since we know each other for so long, there's no need to care about image but just go crazy~~ We were like laughing so hard because of the Sorry Sorry's translated version. Those oldies do bring back some memories. So now I know who can be my sing K kaki in the future. Too bad, penjaga mushroom
*hahahaha*
was sick and couldn't join us.
Alright, it's night time now and time to see Taiwanese artist group- Y2J. Before that, we went to have a snack at Hot&Roll first. Usually this kind of occasions will make me angry with my height. Can't I just grow taller or something? I can't really take photos of them. OK, the lens has part of the blame too. Met so many friends and classmates there.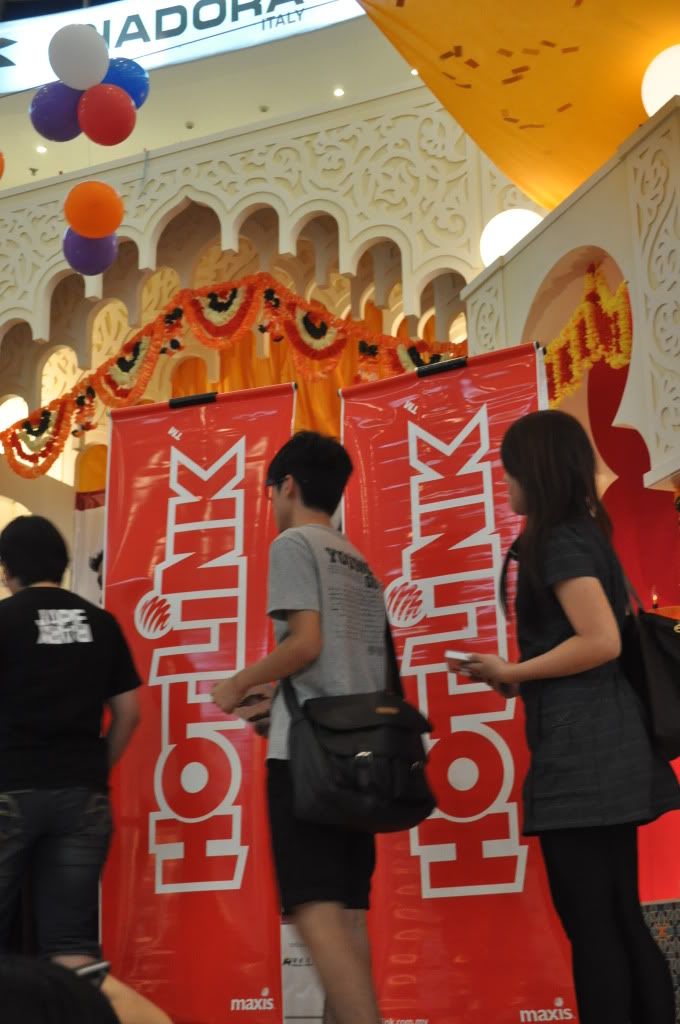 My friends (2nd and 3rd) lining up for signatures.
There's a steamboat restaurant's promotion for new opening at RM8.90 without beverages. We shared tables with another gang of friends that we met at there. Thanks~!! Basically there's not much varieties there and the normal price RM23.90 without beverages is too expensive. My friend said he would rather go to Seoul Garden for steamboat. haha They were there simply because it was RM8.90 per person. OK, so am I. So, I don't think I am gonna visit twice unless the restaurant has improved or something.
Look at the crowd of the restaurant at 9.30pm. FYI, it was the last night for the promotion.
All of us enjoyed the outing of the day as everyone was fully committed into it. Super fun so I am giving 5 stars FULL !!!
Wisdom is only found in truth