I had my first cari makan day with my beloved classmates. We started our journey at 9am and went for breakfast near to Bukit Cina's graveyard.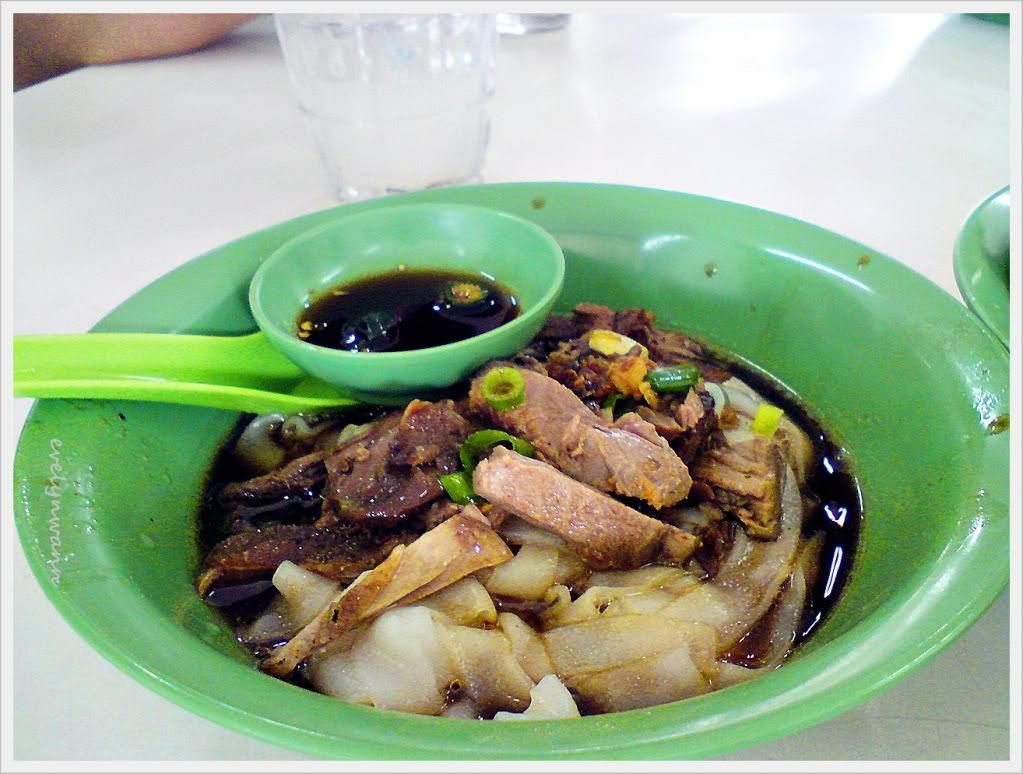 After that, we went to a little roadside stall for cendol. This time, it is right beside people's grave =.= We actually prepared something for picnic session and wanna find a place to finish it. Hmmm...Portuguese Settlement was the place we went to. Our dadih was really delicious, I swear!! In the middle of the day, no wind but hot sun so kite flying mission was failed. We finished only the dadih then started blowing bubbles and photography session. I am really bad at blowing bubbles =.=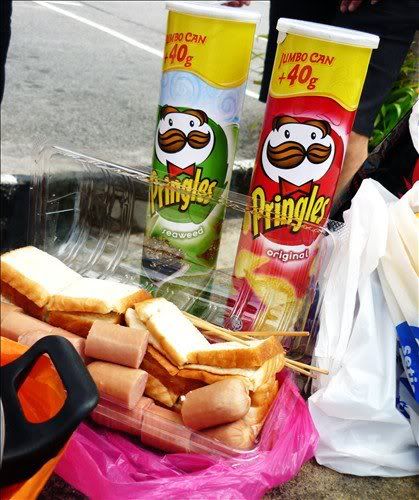 Thanks Jasmine for preparing this =)
Nom nom, this is nice~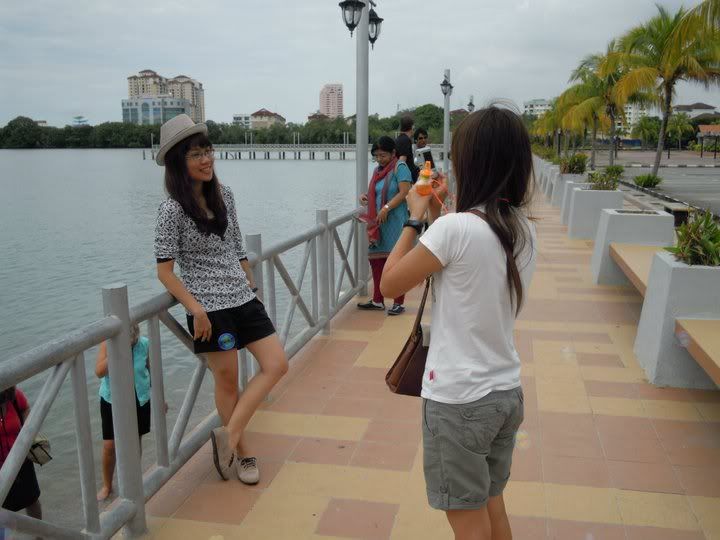 My friend's hat is a nice prop.
Follow by the tea break session at Baboon House at Jonker street. It's located at the same row of shop lots with the Baba House and opposite Hotel Puri and Baba Nyonya Museum. The decoration is nice for photography but sadly my beloved Blackstone wasn't with me so no photos from me. I might try its burger during my next visit to Baboon House.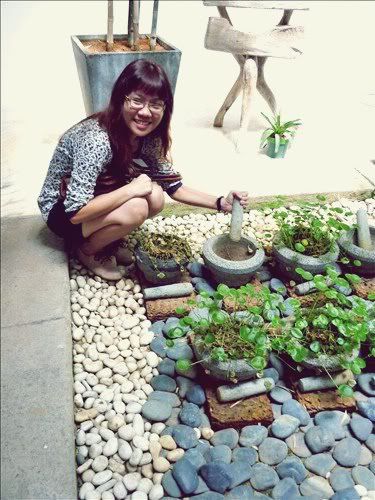 This is the garden of Hereen Hotel beside Baboon house. I like that hotel's decoration, seriously nice!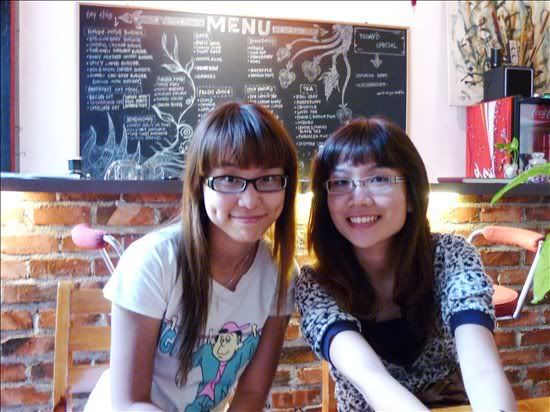 This is my new sista, su hui. hahaha
I hate my new bangs.
The next stop was a dessert house. It's selling tau fu fa and soya bean milk.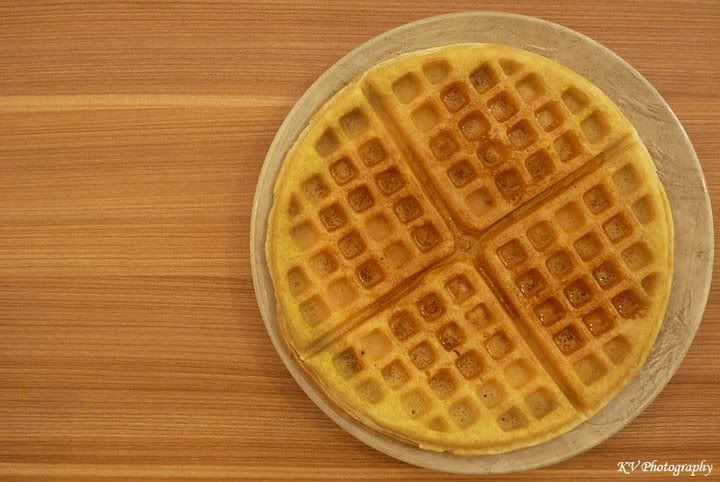 My waffle with honey.
The 6th stop, we followed Jasmine back to her house and taste her parent's putu piring. It's the famous putu piring in Melaka and once shown in tv programme hosted by Ah Xian.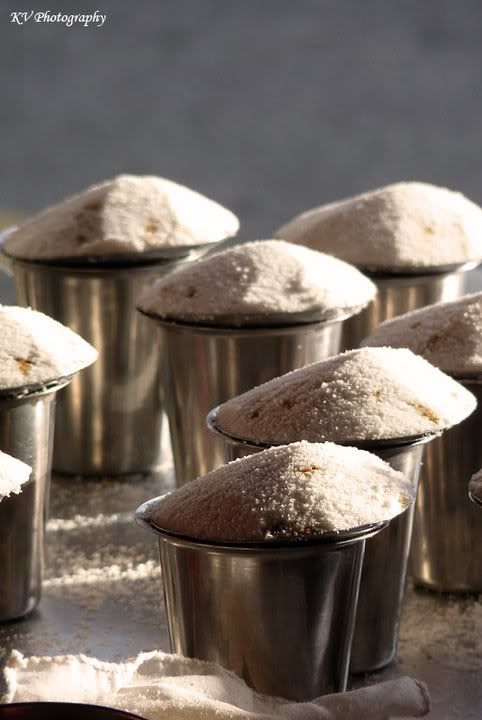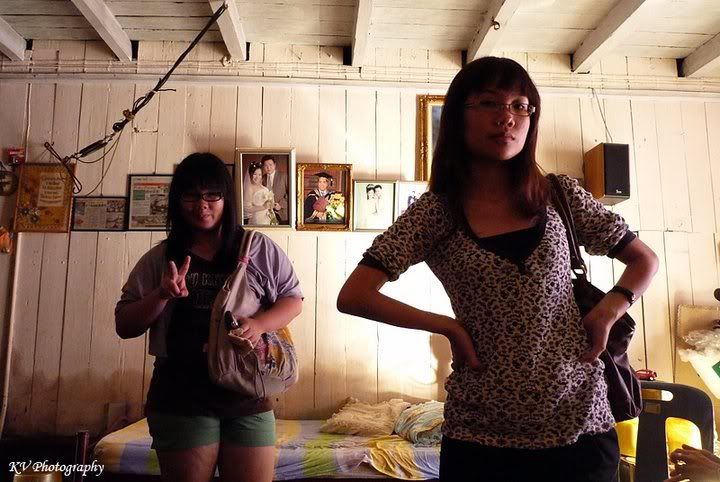 Potential of being a wick stepmother..LOL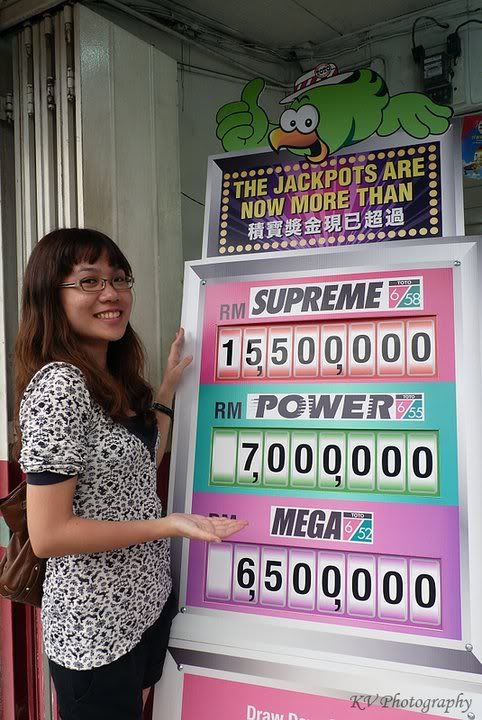 At Baboon House, I said I would pay for their traveling expenses if I strike lottery. It seems like the 1st prize is attracting. I went into the shop to have a look at the form, hmm, I have no idea how to buy pun =.= So guys, no free trip. haha
She is Kelyn, the one that helped to dye my hair. Thanks girl!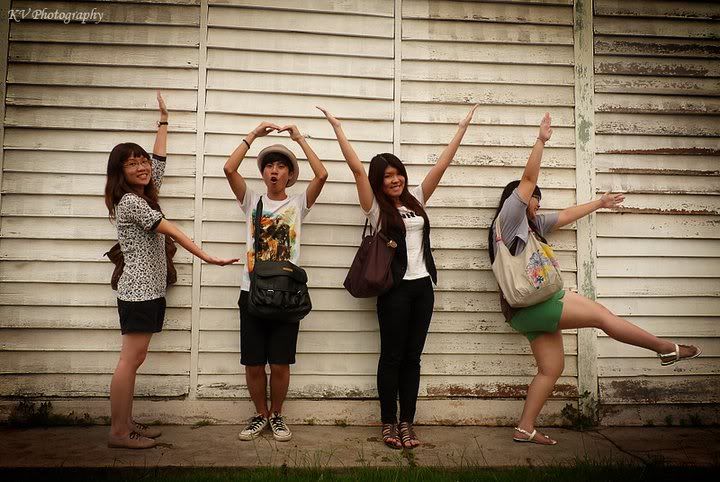 L-O-V-E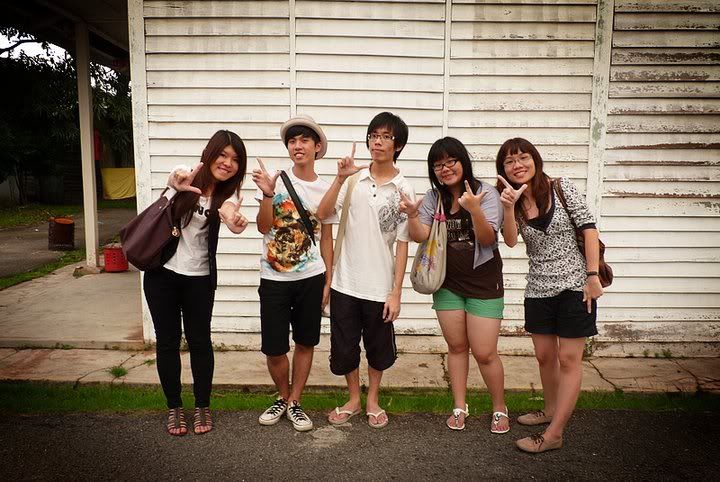 We love life!
OK, our very last stop was dinner. We had kuey tiaw kia as dinner. It was nice actually. I am kind of sad 'cause I don't have camera with me yet I went to so many places. I love to take food pictures if you notice. =( Anyway, it's a very nice outing and I enjoyed. Please pardon me for being talkative. hahaha Now I know more places so I could bring friends to all these places next time. I must make sure I remember the ways =.=
Wisdom is only found in truth