We went for dinner at a nyonya restaurant named as Restoran Flavors (The row of shop lots opposite City Bayview Hotel and Renaissance Hotel in Melaka). The location of the restaurant is strategic as the patrons might be people staying in hotel. Hotels normally give you free breakfast but not lunch and dinner. You would be able to find a parking lot near to the restaurant only if you are lucky but the parking space is not far though.
Every table has flowers. They were discussing whether it is real or artificial.
Spot the man in red and black. I will show you the group photo that he helped us to take.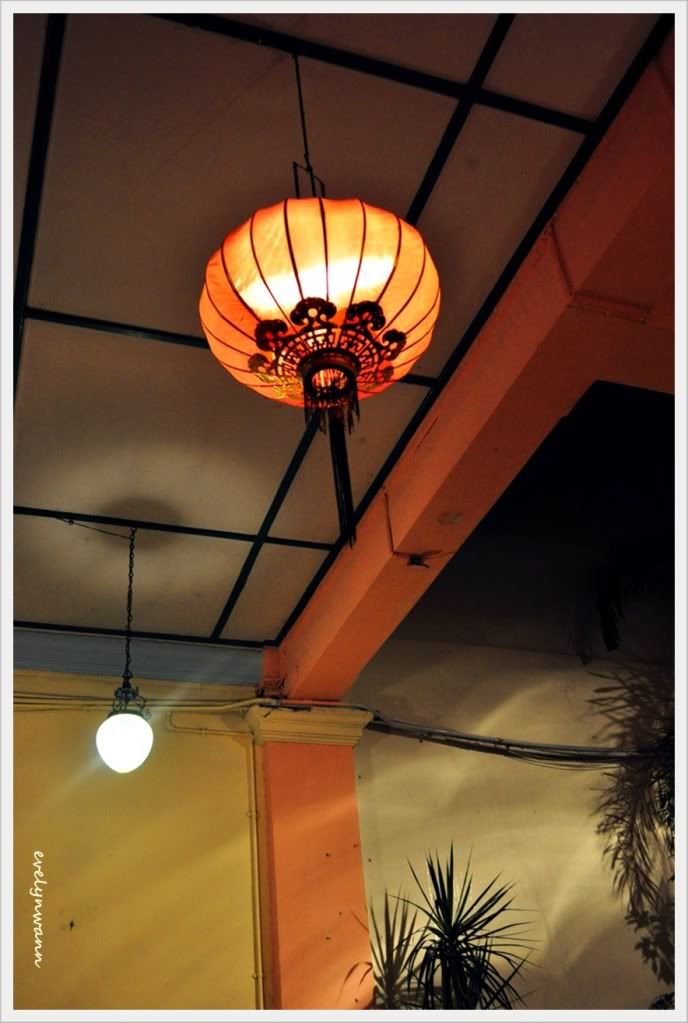 I like this traditional red lantern.
The entrance of the restaurant. It is a culture of Baba and Nyonya house to put a screen at the door.
I was examining it and I guess it should be a stove.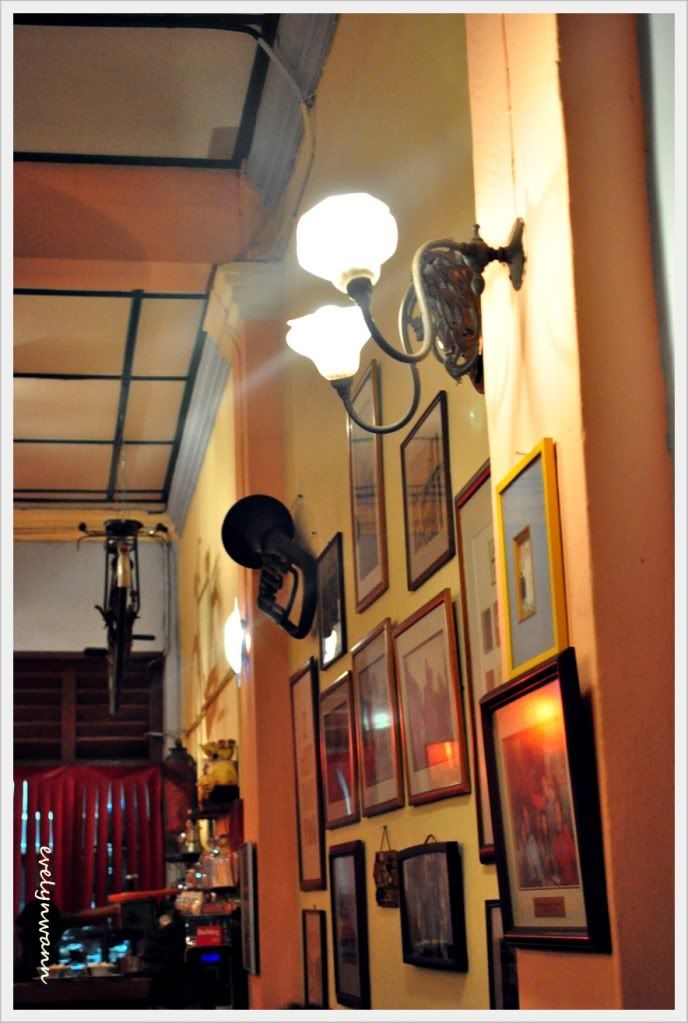 The frames on the wall make it looks wonderful.
Showing enough of the restaurant's decorations now have a look at the food. Erm, I am gonna show you only 2 food pictures because I got kind of fed up with my photos. The lighting of the restaurant doesn't suit a photographer like me who can't control Blackstone well. haha
My tasteless pineapple juice.
The ice-kacang ABC.
Pongteh Chicken.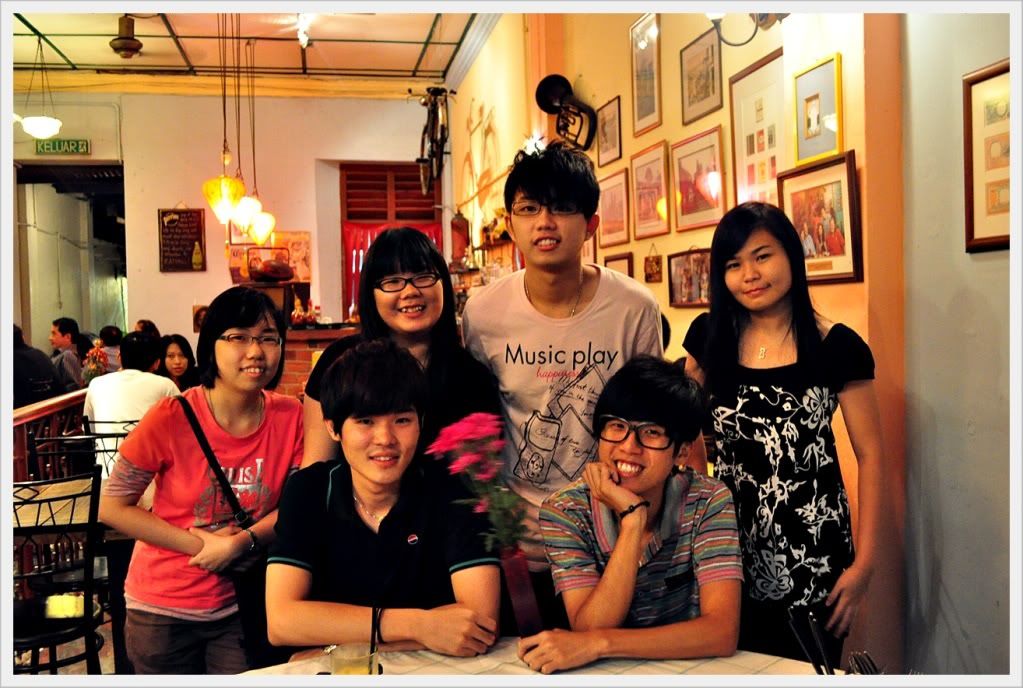 The uncle claimed himself as ex-professional photographer. Not bad huh but he was holding his cigarette and I was so worrying for Blackstone's safety. Uncle said, wow DSLR. =.=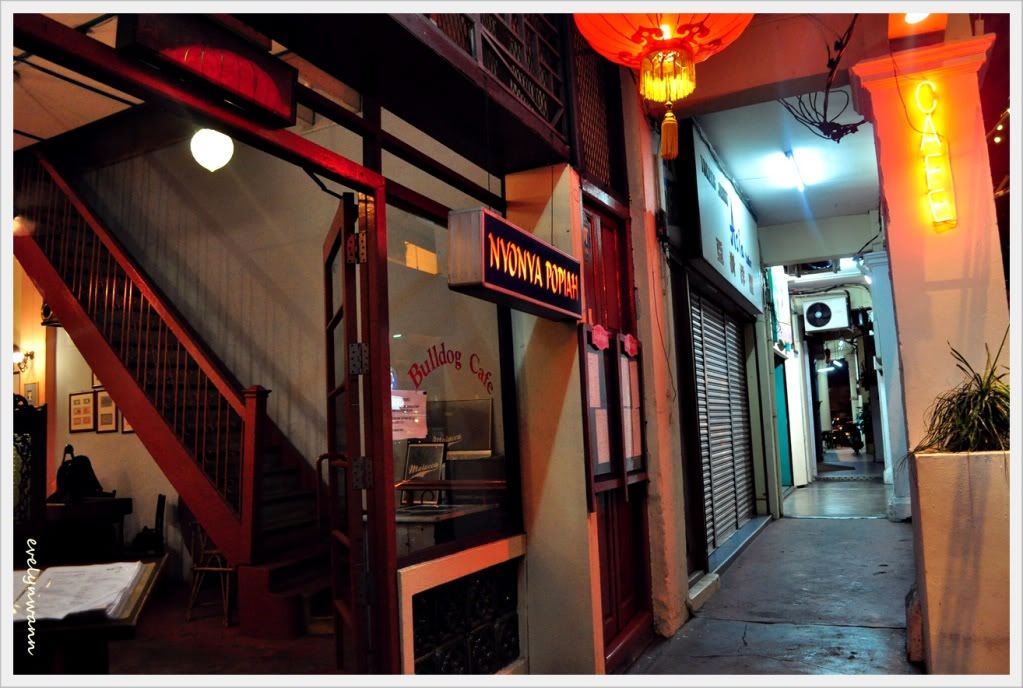 This is the shop.
It is opposite this supermarket.
After that, we went to eat our dessert - fried fritters. I told them the stall is selling nice fried fritters and finally they got to taste it since we were there. We could still cari makan even though it's daytime.
It's crispy and nice. I want more even though it is fattening and unhealthy~!!!
That's all for the dinner session of the day and the yumcha session's post will be up in next post. Stay tuned!!
Wisdom is only found in truth