Off we go to Singapore for outing. First, we went to Bugis Village to restock new clothes but sadly this batch of clothes is not my style. Many shops were playing FT Island's Love3 which kind of made my day. =) Somehow, I found out the food court opposite the end of Bugis Village is selling nice food.
Follow by, we went to Vivo City to take monorail to Sentosa Island. Just tap the ez-link card to pay for the fare, which is SGD3 thru and fro. You could also buy ticket on the spot if you don't own a ezlink card, if I am not mistaken. Our first stop was Sentosa Station where Universal Studio Singapore and Resort World Casino are located. A few crews will be welcoming you at the platform, so friendly.
They were giving out testers and I tried Caramel pop corns. woohooo so nice!!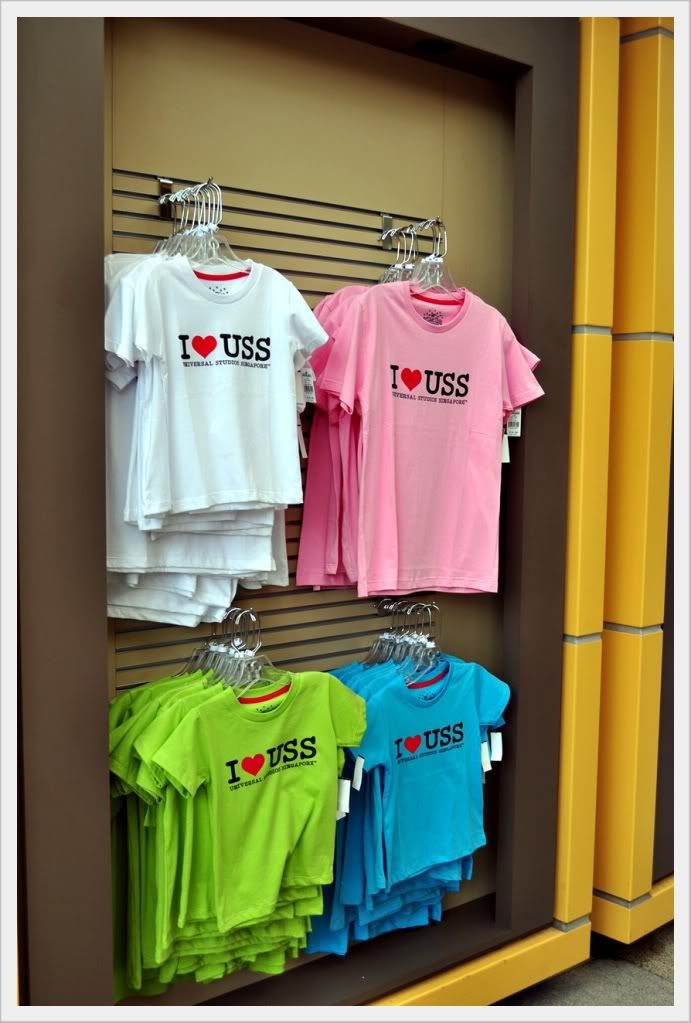 I wanna buy this and wear it when I enter USS!!
We didn't enter USS and just walked around there. It's a must to take photos with the globe!!
That is not smoke but water.
Group photo for that day. I look so gigantic!!
Peep into the USS. Who wanna go with me? =.=
Then I kacau wanna enter casino to have a look. All kinds of handbags are allowed except backpack, so do remember. We were impressed by the decoration of the casino's interior, it looks luxurious to us. haha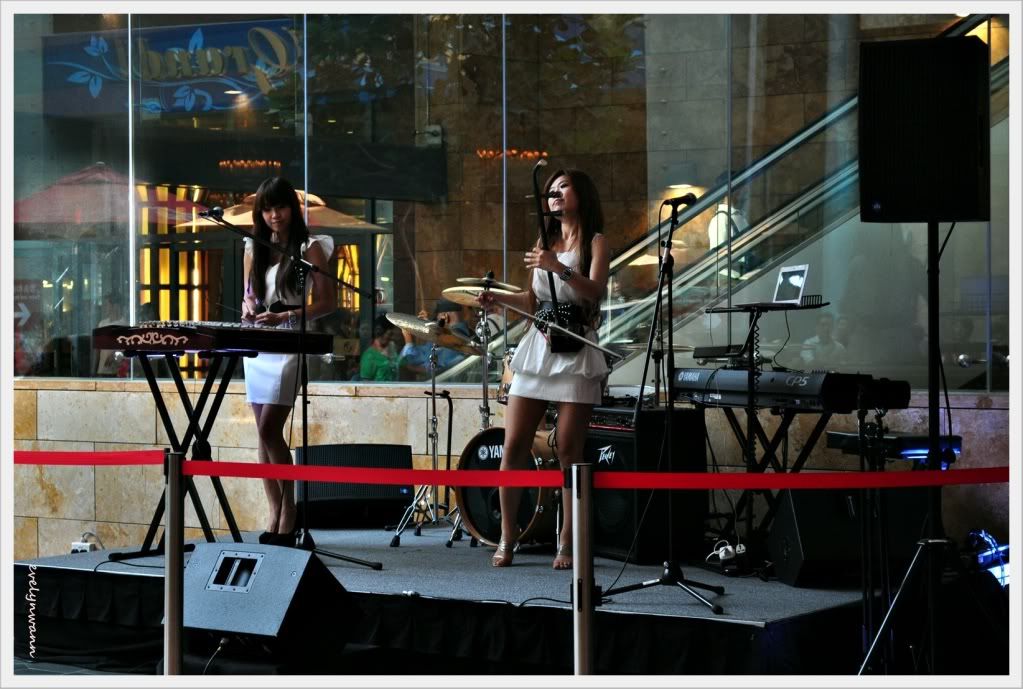 Live band outside casino.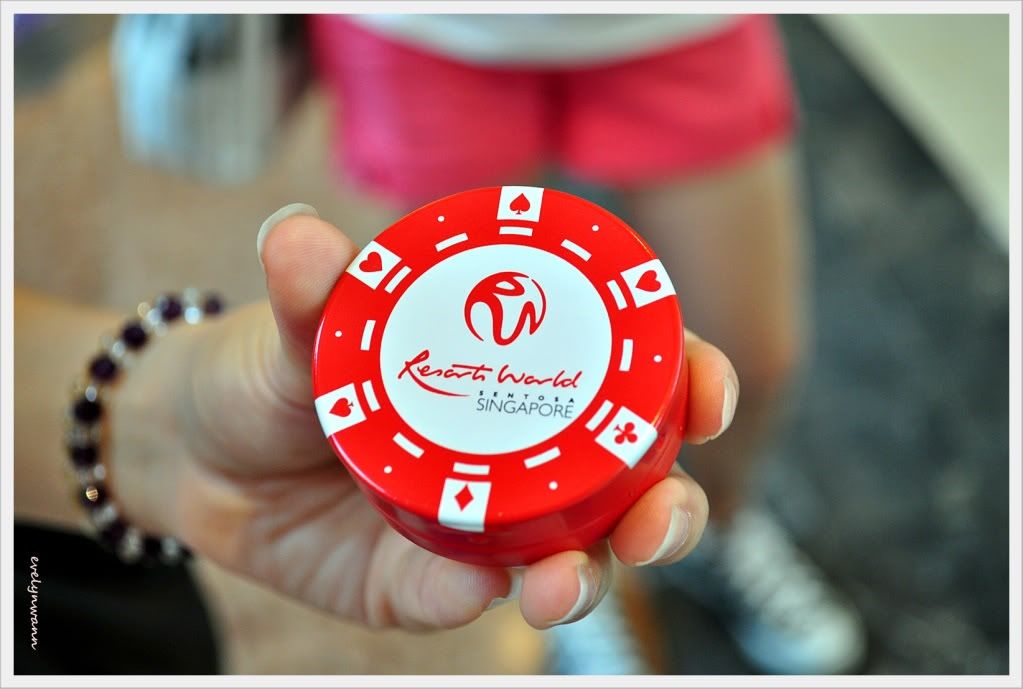 This is the freebie/souvenir we got after completing a survey outside the casino. It's mint candy.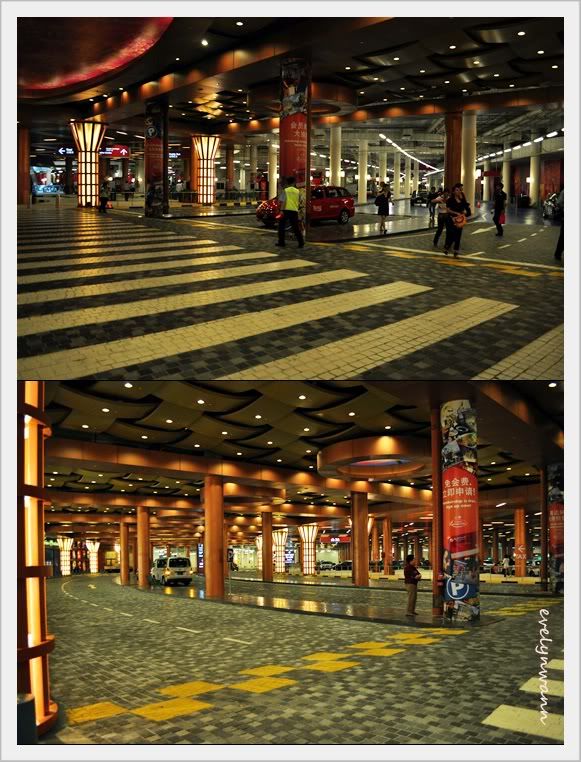 The transportation lane, so much alike First World huh?
It is so clean and smoking is not allowed in indoor, so obviously no smoking section in the casino. The service in the casino is so much better than Genting and First World's casinos. 2 person in-charged of 1 trolley with Hot Milo and Chinese Tea or Hot coffee and Chinese Tea. Besides that, there's carbonated drinks (Coke,Sprite and Pepsi) and plain water. They do give you biscuits in packets too! My friend got extra 1 packet because uncle said she is too slim. haha There's people to serve you for drinks so this casino basically creates employment for people.
Others were trying their luck on tables or machines while we were enjoying our free nice high tea sitting on the sofa. XD We were just right below the CCTV, ok CCTV is everywhere thou.
Many little kids enjoy playing with the water fountain, why huh? so dirty
Next station will be Beach Station which gonna show it in the following post. Stay tuned, people!!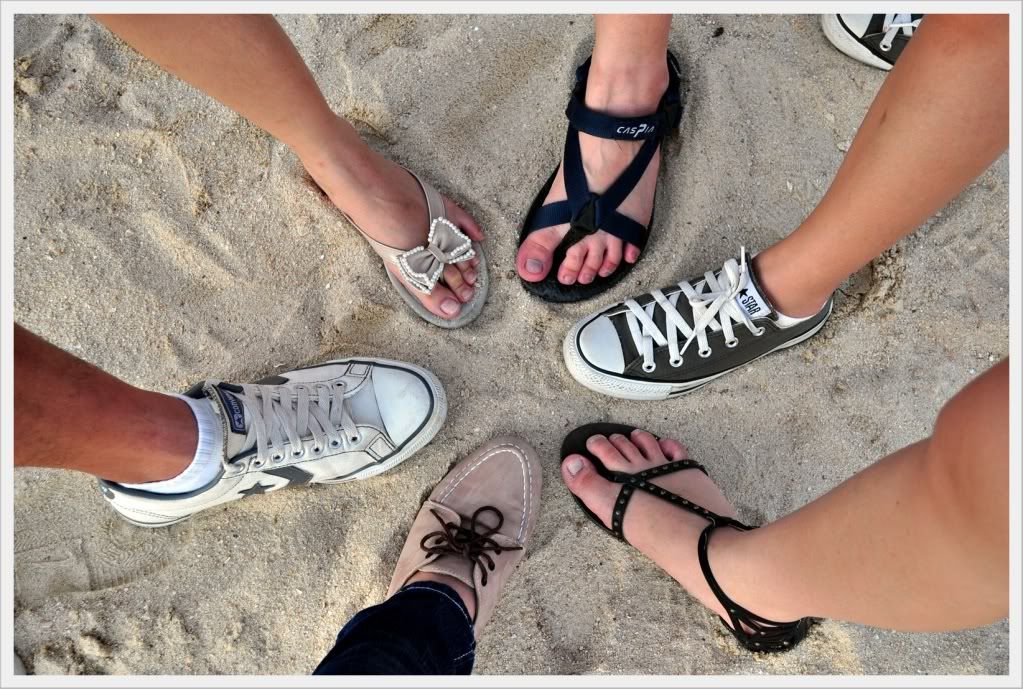 Siloso Beaaaaaaaaaaaaach!!!