It's Beach station. I love to walk on sands with naked feet but too bad, it's not suitable on that day. Alight at the station, you would be welcomed by coffee aroma from Coffee Bean. If you are lazy to walk by yourself, just queue up and wait for the free tram service.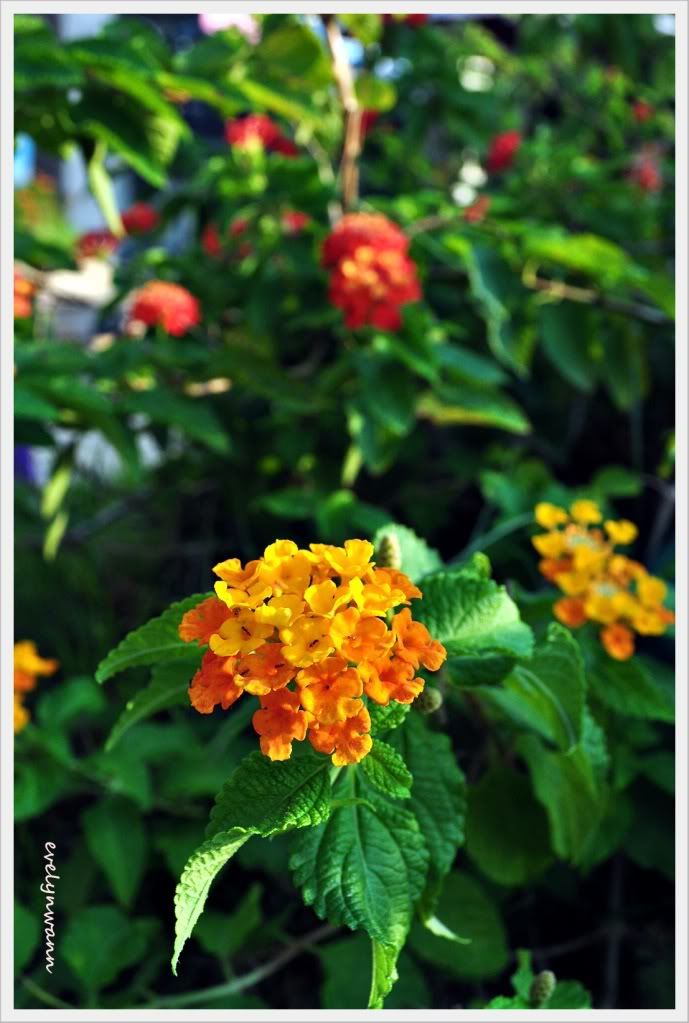 Took picture of blossom before the tram came.
These are the trams.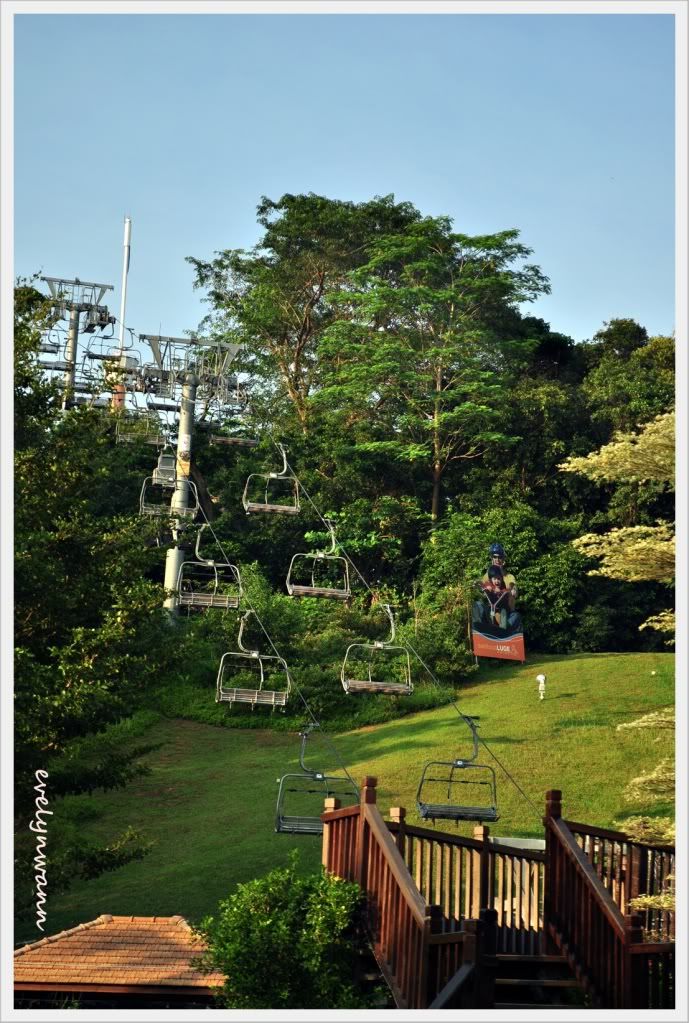 I personally like this picture. This is one of the facilities but not sure how much.
After that we alighted at Siloso Beach stop. It's time to step on those sands and have peep at bikini chics and muscular hunks. woohoo~~ I am kind of envy their slim body figure, the girls of course. Other than that, I wish I could have a group of friends that can play a fool with me on the beach or in the sea water. It's hard to invite friends to go outing, of course if you don't wish to follow, I don't force but please do not tell me lies. Once I caught you with lies, the possibility of inviting you again for outings is smaller than you rejecting my invitation. Everyone has their own preferences and it's normal if you dislike or hate me.
OK, let's continue with photos and little captions.
Romance
Me and coconut tree. The Bollywood style.






Let's hop on the tram again to the other place. FYI, it's walking distance just that we were worn off.
SILOSO
Beach boys were playing volleyball, wanna join them? XD
A little corner for kids as well.
Flying fox..woots I am kinda missing the flying feel.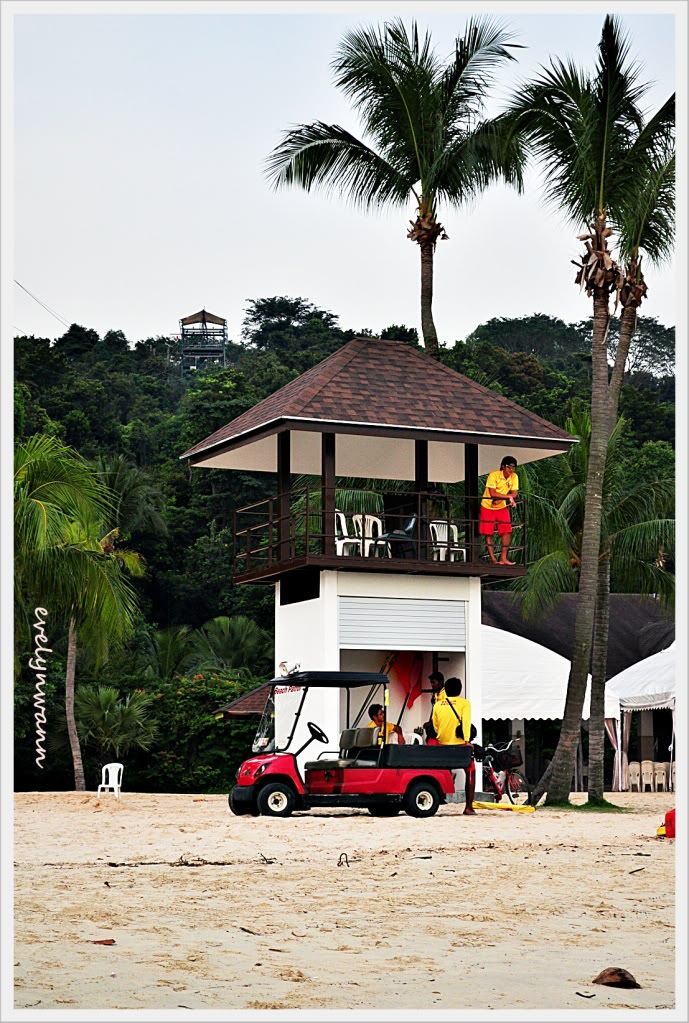 If you wanna know these hunks in yellow-and-red, please drown yourself and wait for them to rescue you. Nah, just kidding, please mind your own safety.
It's a nice place to do jogging too.
OK It's time to say good bye to Sentosa and go back to JayBee. We went to Sushi King for sushi again (2nd day of Bonanza). It was almost 9pm so 6 of us are allowed to enter by using only 1 member card. Remember I said I ate only 4 plates of sushi in previous post? Alright, this time I upgraded to 5 plates of sushi. By the time we finished our dinner, the mall was closing too. It was kinda scary as I need to take bus to another place alone. Luckily I am still sound and safe =)
Happy Deepavali to all that celebrating this festival and happy long weekend to office people =)