This happened 2 weeks ago, a simple birthday celebration for our dearest cat friend, Audrey. I think many guys must be hating me for snatching their place at Audrey's Facebook's status. =D It was a raining evening and we went to Coconut House to feed our stomachs for that night. The shop was empty in terms of customer and decorations. I don't quite remember the taste of the food as I just ate a piece of thin crust pizza but it wasn't bad though. For the price aspect, it's quite costly because the portion of the food is small and not filling. There's another thing, this cafe charges outside food and drinks too. However, they charge only RM5 and not based on the weight of the food.
This is the one! It is located right opposite the Baba House and it is on the same row with Hotel Puri too.
That's the street.
I really like many frames on the wall. It looks nice and pretty.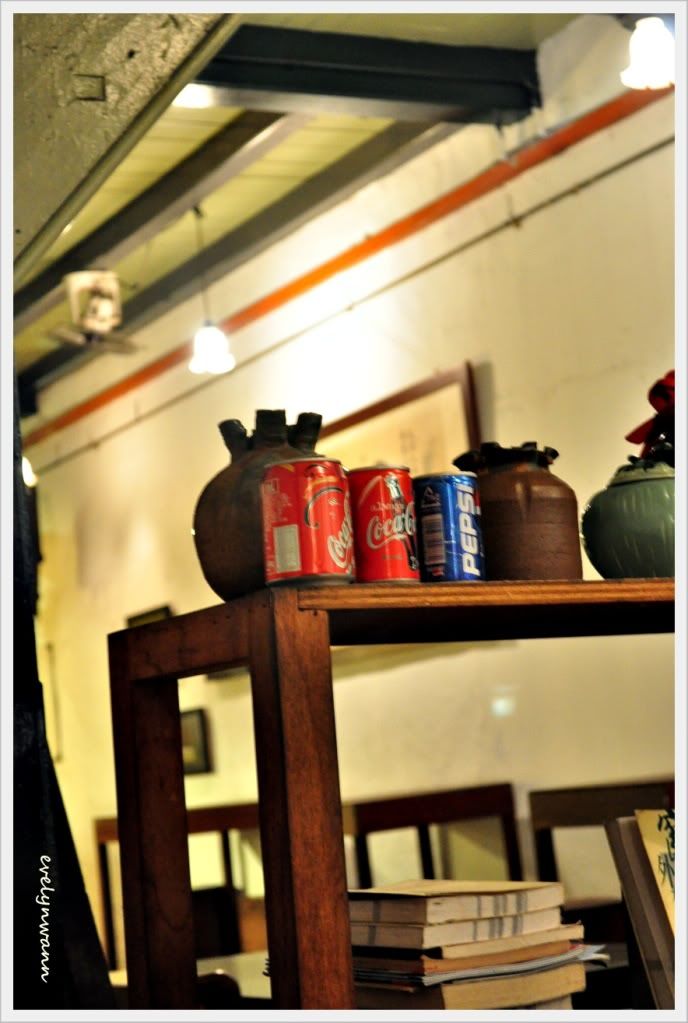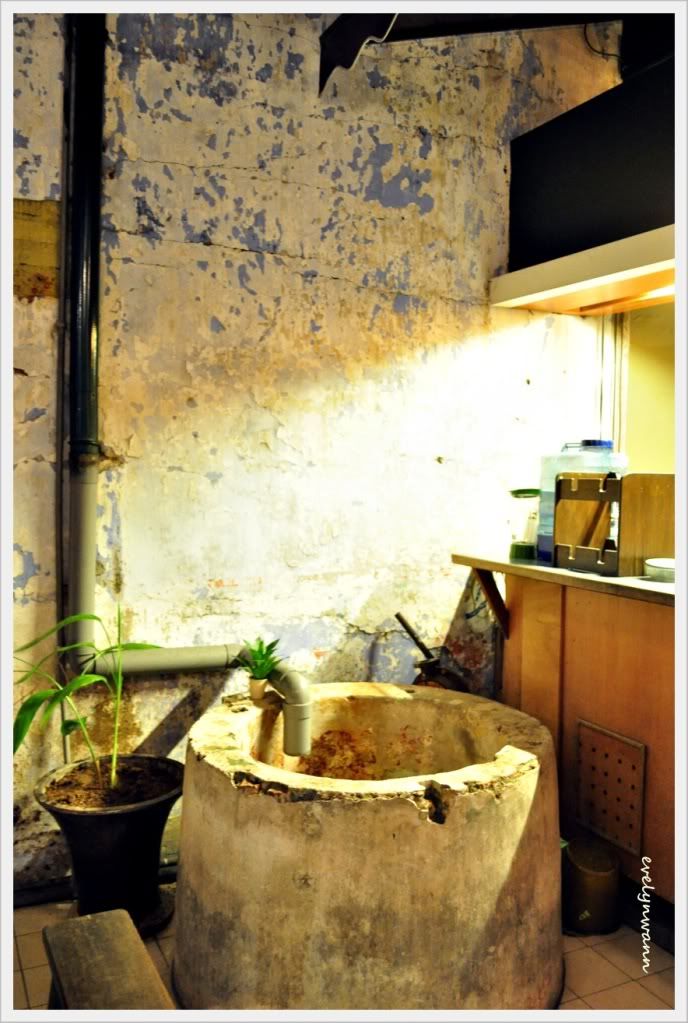 He ordered a pizza and a bottle of beer then he sat down there alone writing his journal, I guess.
This lenglui is Su Hui~
It looks like fried oyster egg and not pizza. Don't you think so?
Kelyn and Jens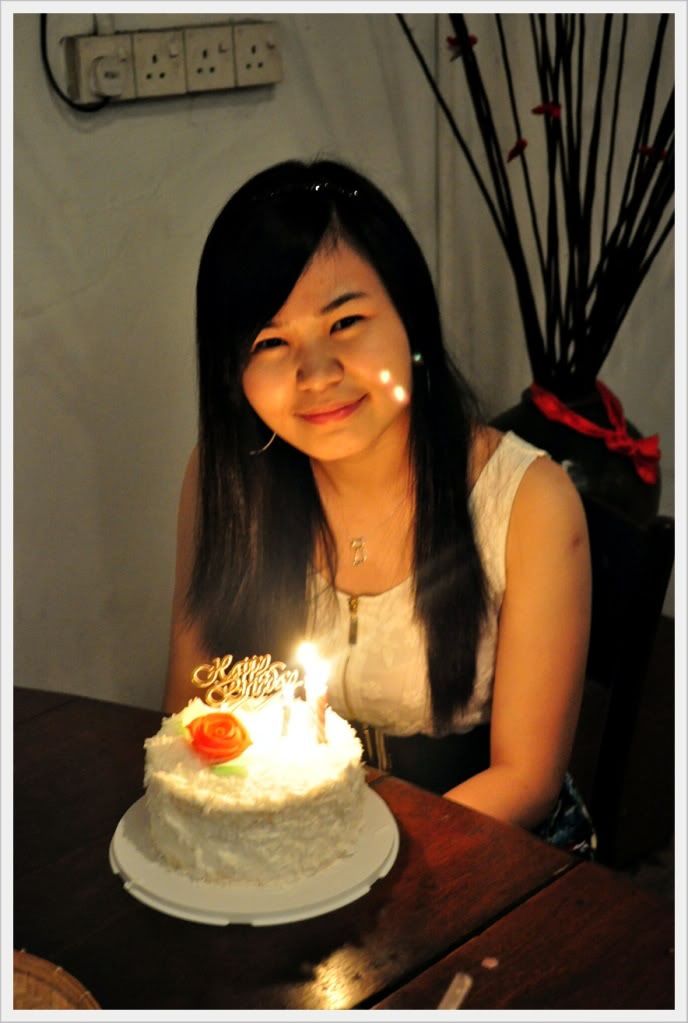 The birthday cat, Audrey.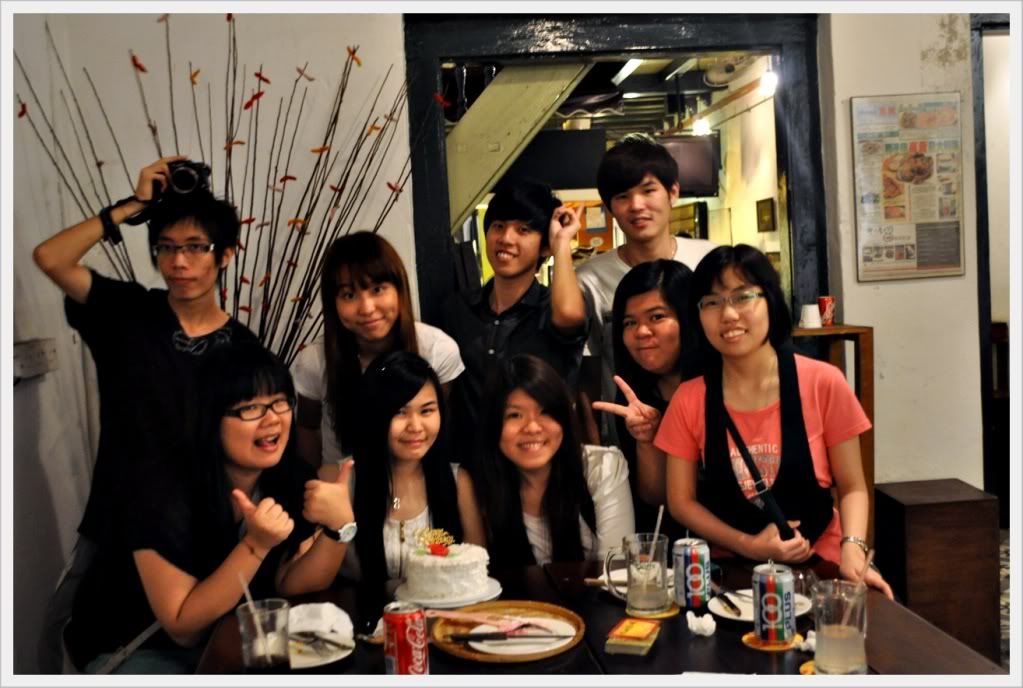 Can you see me? XD
That is the first round of that evening then follow by we went to De Rice cafe at Melakaraya, the row of shop lots opposite Pure Bar and Carry On steamboat restaurant. It is another common cafe but selling many types of burger. hehe Sadly, the cafe has no more banana on that night, so I couldn't order my chocolate banana milk shake. There's once I got freaked out by Milo banana at another restaurant just simply because my friend told me it's nice and I ordered.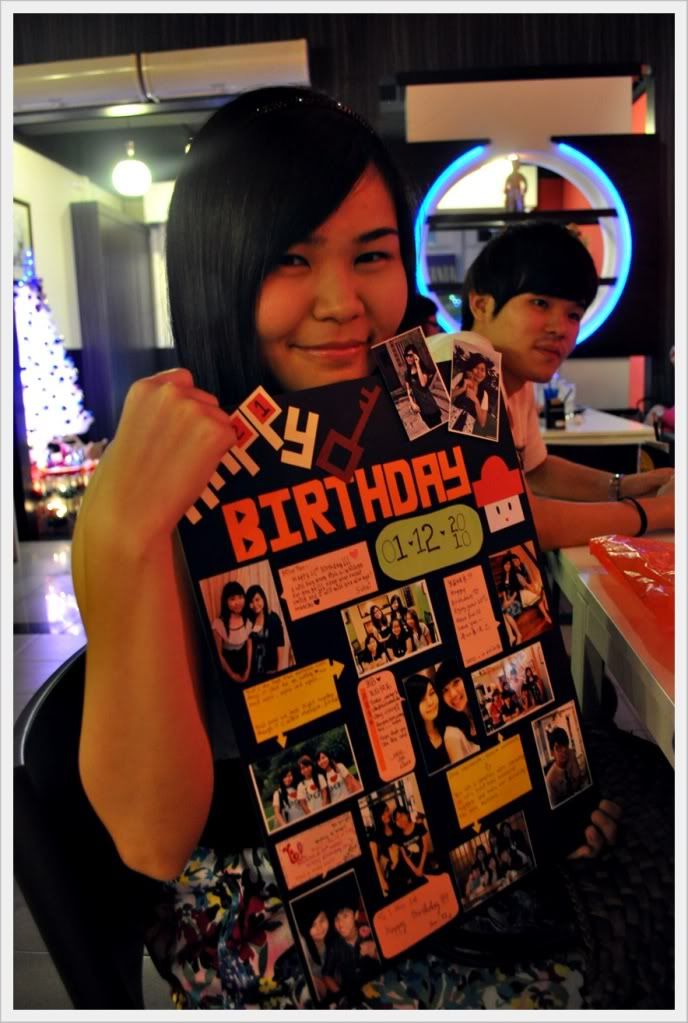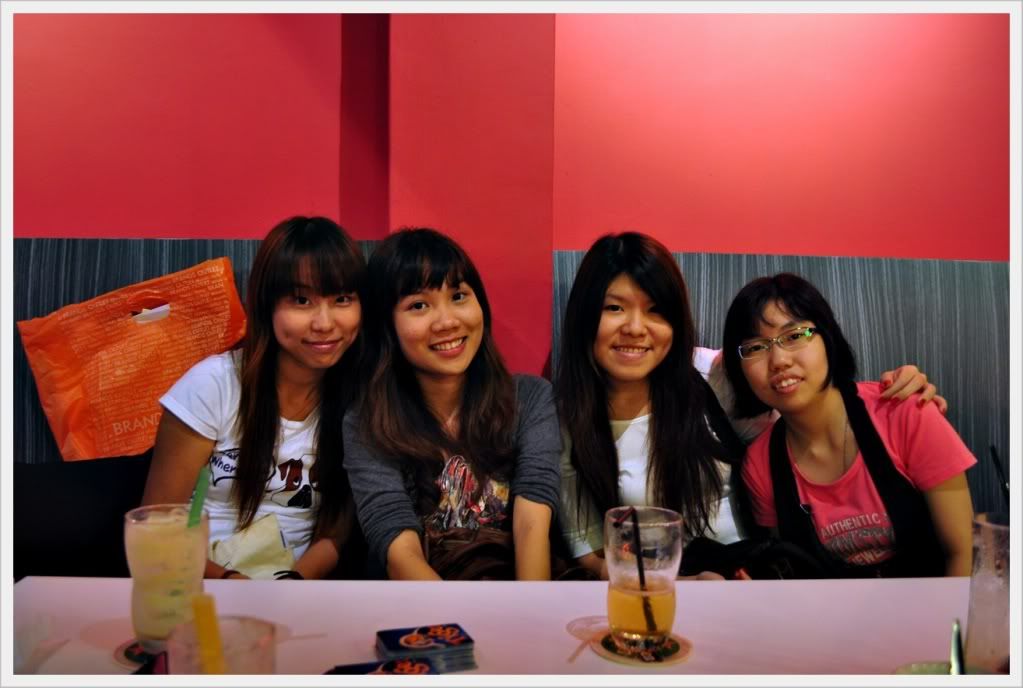 Hmmm my camera only has picture of us from our table =) Luckily we have an enthusiastic photographer at our table. haha 'cause the next table was busy playing cards.
Lastly, Happy Birthday once again though a week plus has passed. So, how's the card? XD
My bro said to me, luckily you and sisters are not lesbian though you were studying in girls' school previously. Immediately few images came into my mind then I laughed non-stop. LOL Don't worry, I still find male more suitable than female to be my life partner. If not, just stay single the whole life. I won't make your jaw drops.
Wisdom is only found in truth