I always wish to do a miniature stuff but couldn't find source until I saw the stall at my campus. My friend and I bought it and did it for a friend as birthday present. My friend brushed those tiny woods with sand paper then I did other little thing. We shared the work and still we spent 4 hours plus to finish all the thing, it's not a joke. However, we are satisfied with our work and hope our efforts are most appreciate by the friend.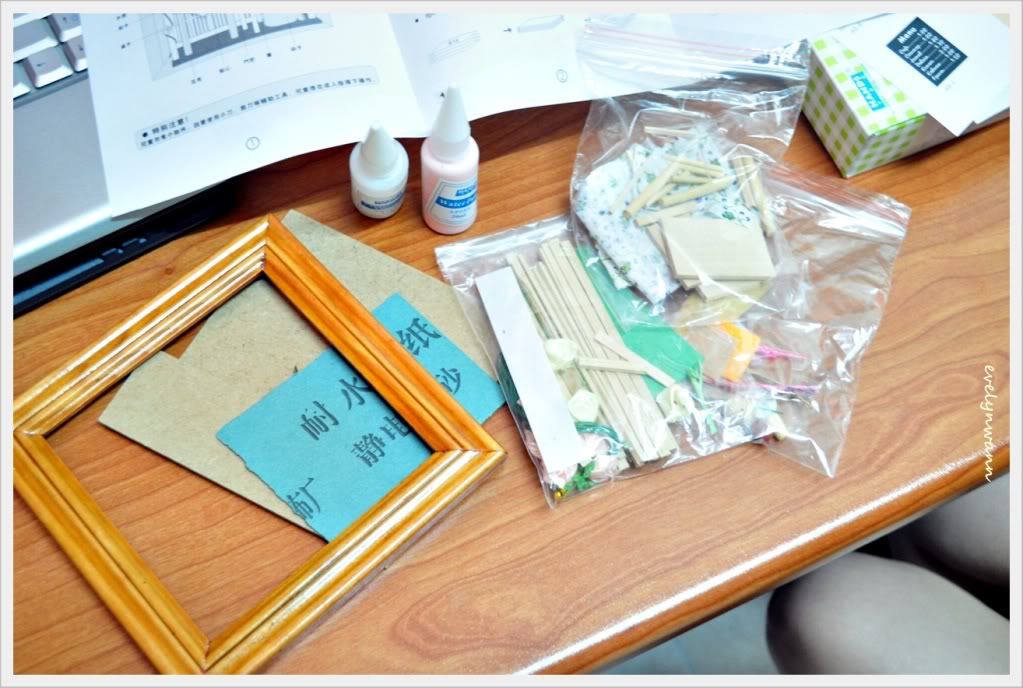 These are the materials provided in the box.
This is the instructions or manual given.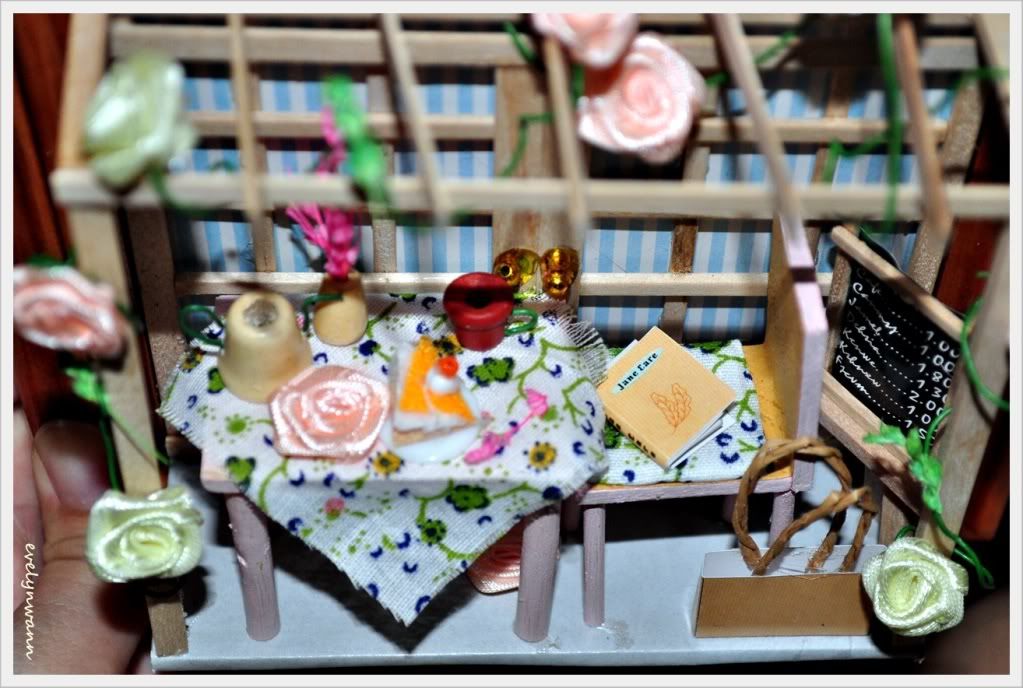 The cake is a bit cacat-ed.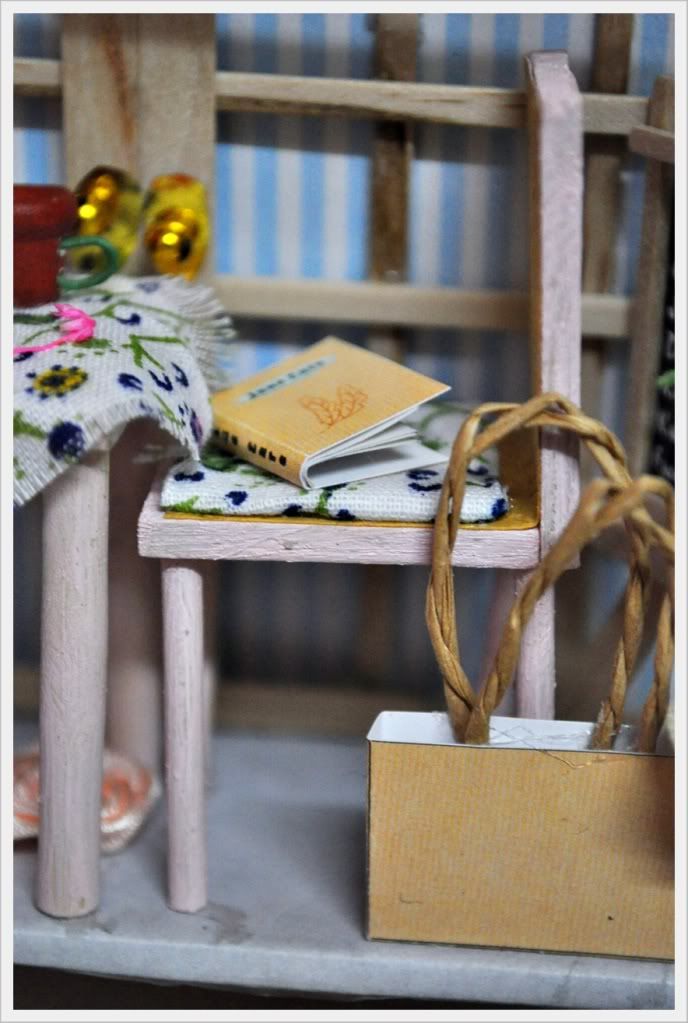 How is the little book?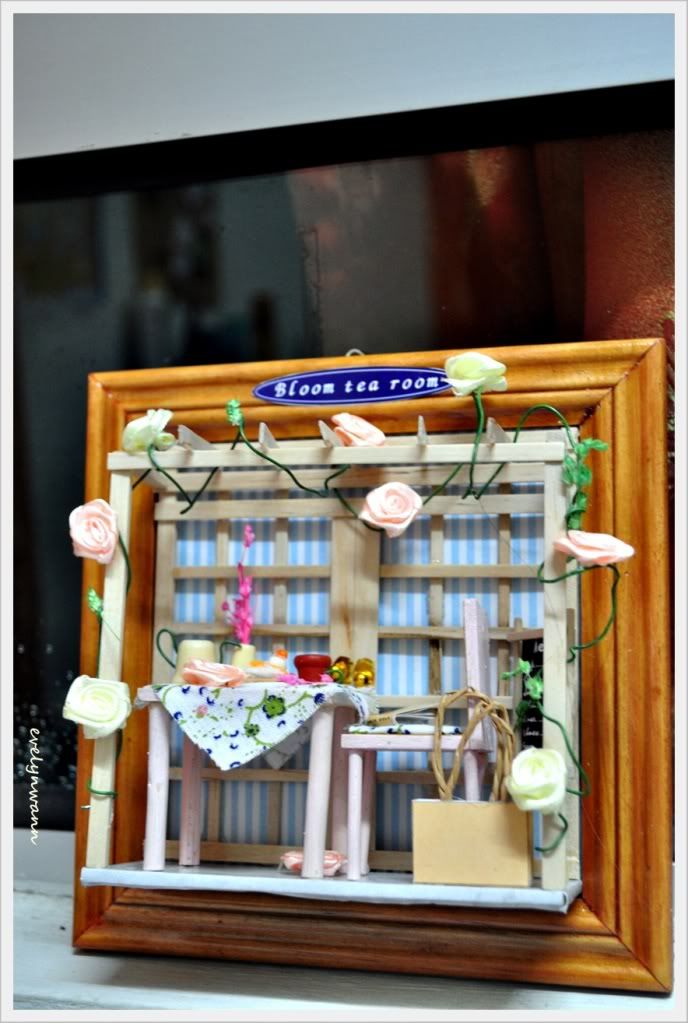 So this is the finished work, our little bloom tea house. It's a small square frame and can hang it on the wall. I seriously hope that our friend would like it as we spent time and effort in doing it. There's once I heard another friend said if anyone give this kind of this to her, she will feel the thing is useless but accumulating dust in her house. Don't worry, you people can give this kind of artwork to me as I kind of like D.I.Y stuff a lot. =) I like art a lot though I am not good in it, still I like it. Hee-Haa~!!
Wisdom is only found in truth