9pm+ of one beautiful night, my friend text me and say they gonna come over to find me yum cha. Seriously, I don't really believe at first since we just had steamboat together the night before and their house is not near to mine. Alright, they did come and pick me up. I chose this [mental hospital] theme cafe as they don't want any cafe with people singing. Still remember the Clinic Cafe at Gurney Plaza, Pinang that I did introduce before? It's kinda similar just that this cafe allows you to play with the board games and equipments which turn you into a real insane.
It's a night on weekdays so the cafe is empty. We had fun taking photos to entertain ourselves but of course we do talk craps non-stop.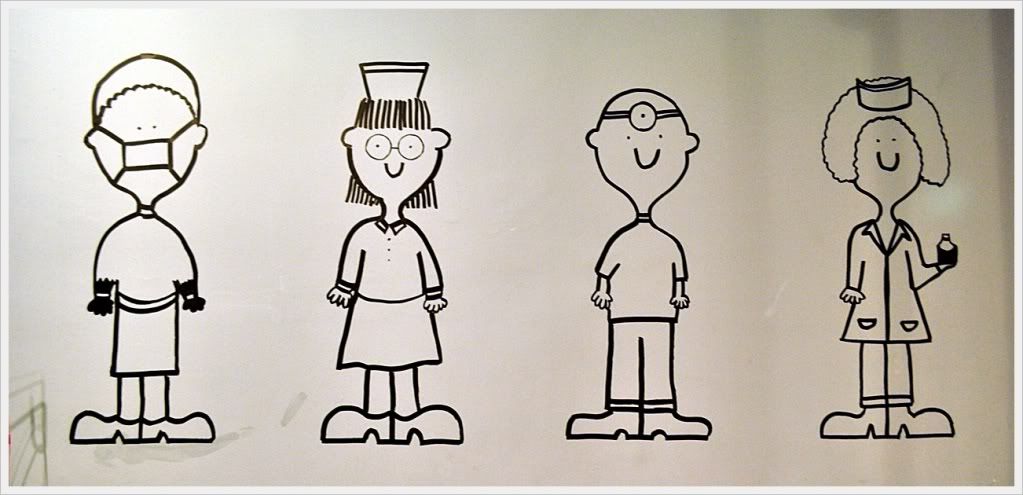 Just nice, the 4 of us. Guess who is who.
The prop of the night.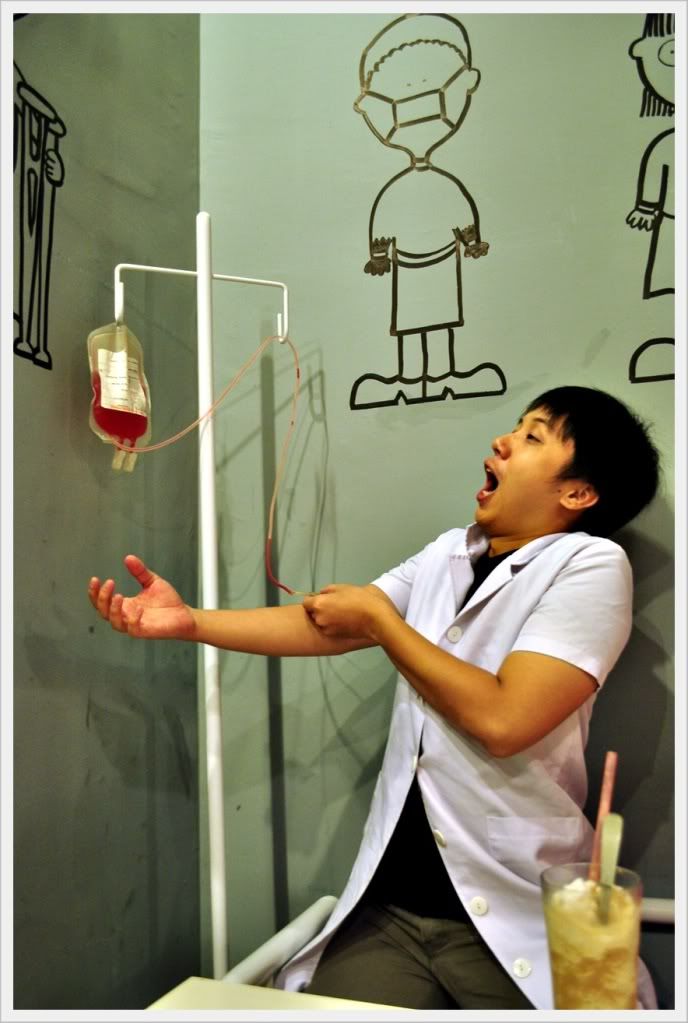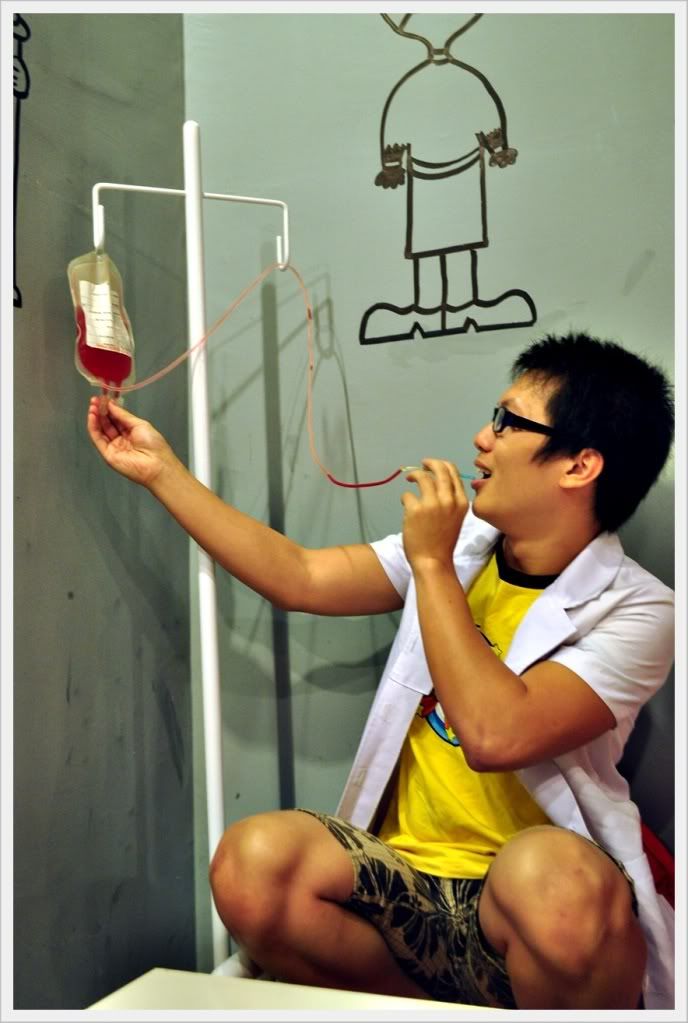 So, who looks nice in wearing that white coat and posing with that bag of ''blood'' ?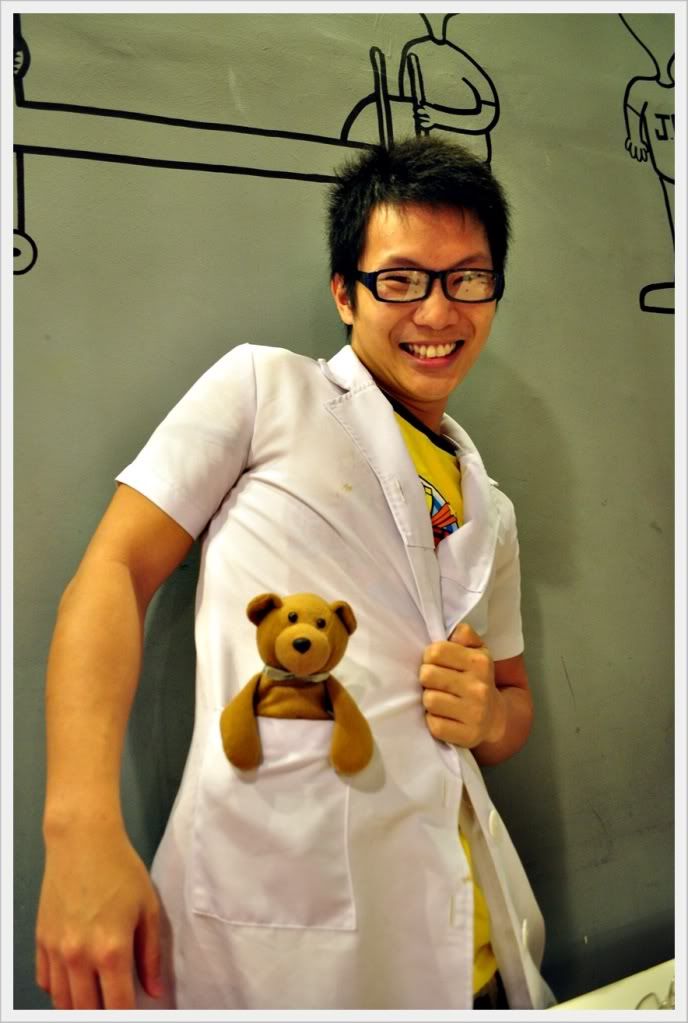 Look like a pervert surgeon to the max.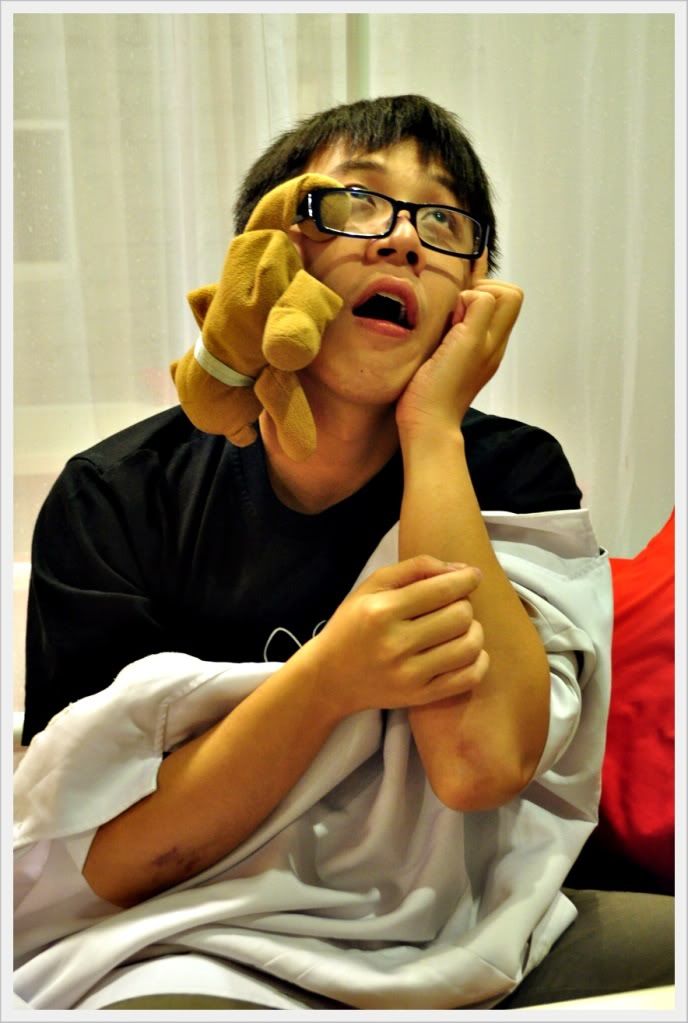 Psycho-ing.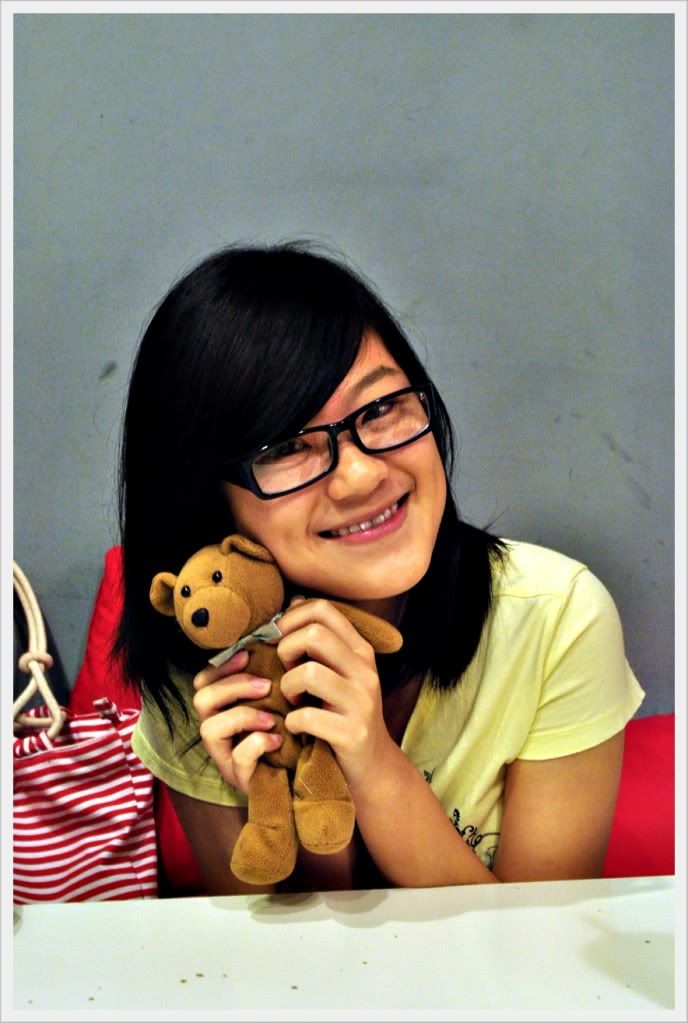 And now, who looks best with the spec and posing with Chocolate?
Chocolate is the hot star of the night. I am a real life Ms. Bean. LOL
The dwarf in digi celebriteen's tee. He is only this tall if you do believe your eyes.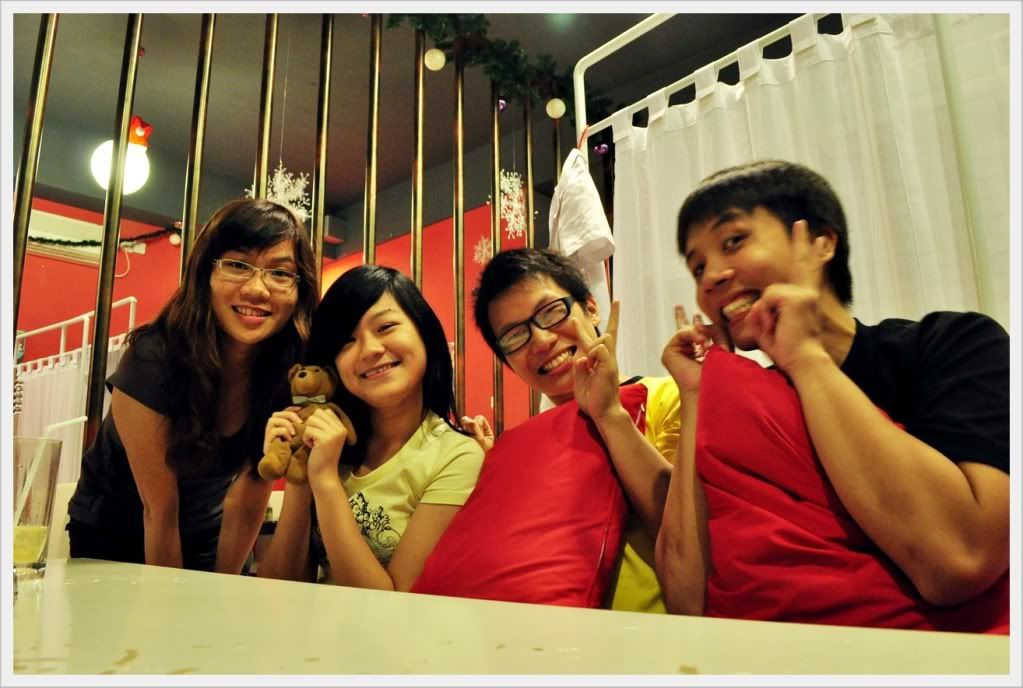 The place where we were at is the quarantined area for patients.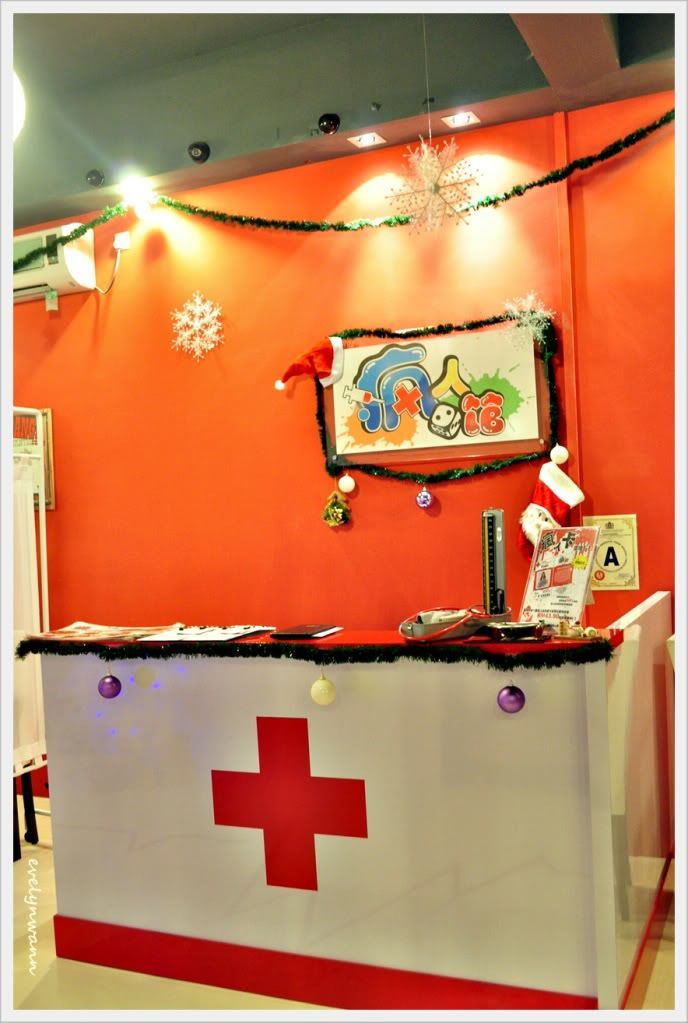 I strongly advice you to go there with only your friends that you are good with or can gila together, if not you can't enjoy. I did enjoy at there and that cafe is empty that day so it's quiet and peaceful. That's the night where everyone was sharing Alviss Kong's facebook note. I was like..oh ok, I just had fun with my friends then suddenly saw a note people committed suicide because of love affair. Complicated feelings. Besides partner, we do need family and friends!!!!
Wisdom is only found in truth