We count down for year 2011 at Wall street the restaurant and bar. The benefit to count down at a bar is the atmosphere is super high when you are really counting the seconds and shout happy new year loudly to your friends though they might not hear you. The DJ will blast the music as loud as possible in order to make the atmosphere hot! We chose to use poker cards to play heart attack which nearly had a real heart attack. The winner will draw pictures on the loser's hand, so wonderful. I got star on left hand and devil on right hand.
Besides that, freebies will be given to you for every bottle of beer ordered. You could use it to join the crowd, rocks!!! Blow a balloon till it burst or blow the whistle, say yes to noise pollution on that night please!!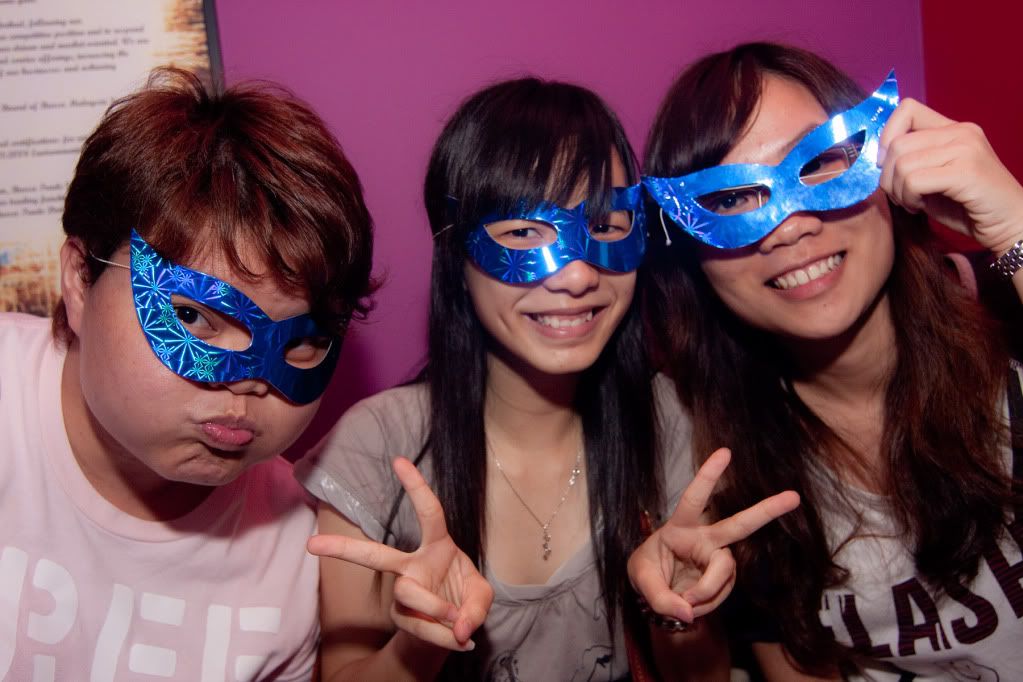 We were the cat women of the night!! meow~
The bouncers of the night. LOL ok lah...they are not~
4 glasses of sky juice XD
We wish you good luck in year 2011 =D
We stayed there until 1am 01.01.2011 then we moved on to mamak stall nearby to that area when another group of friends of mine met up with us. So, there's total of 12 people of us. It's nice to chat at mamak when I could talk and laugh loudly and can hear clearly too.
Happy New Year once again!
Click here
if you wish to see the entire interior of Wall Street The Restaurant and Bar. If you couldn't find it, look for the big bull signature statue outside of the shop. Mooooo~
8, Jalan Austin Perdana 3/10,
Taman Austin Perdana, 81100 Johor Bahru.
Tel :
Wisdom is only found in truth