Like I said in previous post, I am having final exams during this Chinese New Year so we could not have a proper gathering. So, we organised a dinner session in between the few days' break of 3rd paper and last paper. It's kinda fun to have ladies' night on Valentine's day though not all ladies are single and available. If the men were there, I guess 2 will be absent. LOL
The signature tofu dish
kailan with a bit chinese wine...quite nice
It looks oily but really yummy!! Asam fish
Fried eggplant with chicken floss
Onion chicken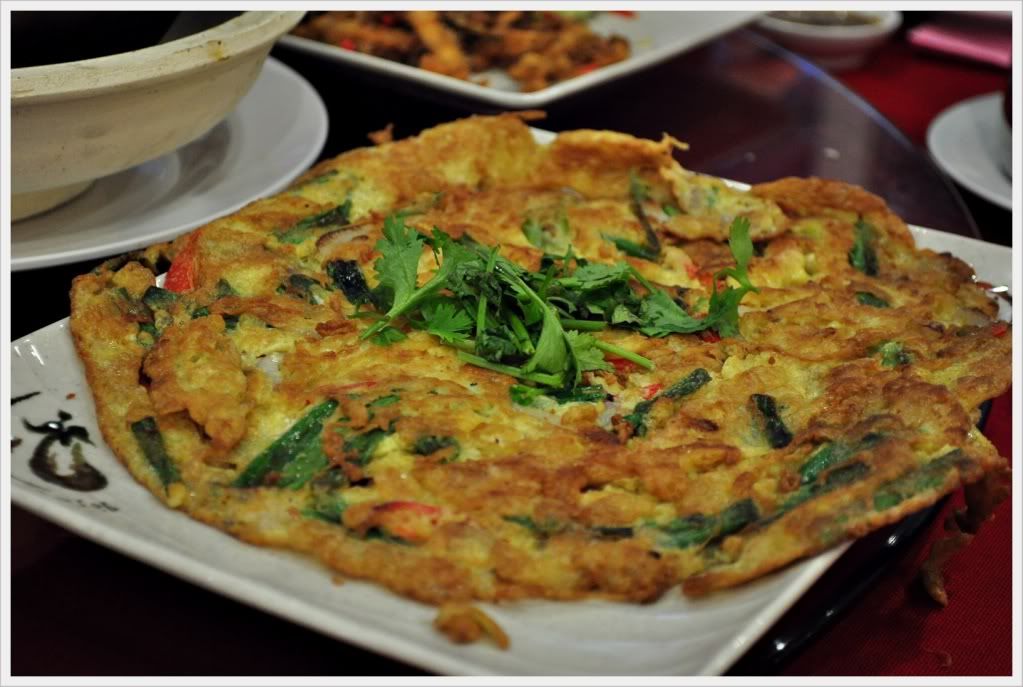 Obviously, it's an omelette
After filling our stomachs, here we go with our dessert instead of eating it as appetizer before the main course.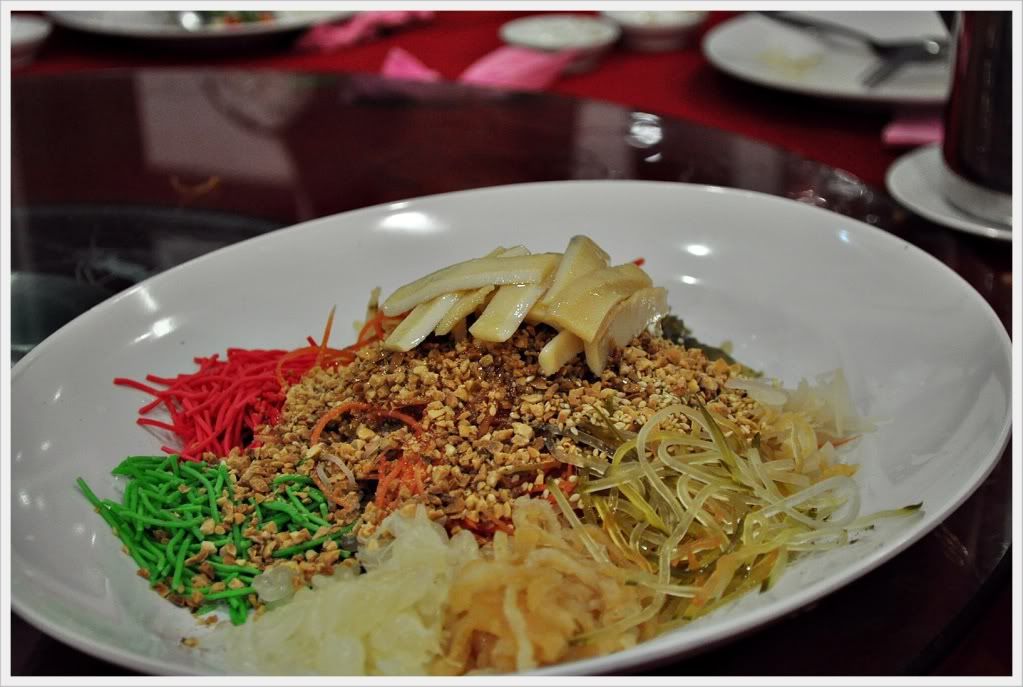 The yeesang without putting the keropok and sauce yet. This one is so much nicer than the one I ate before CNY and it is cheaper too.
''lousang'' is a must during CNY. Of course I shouted to pass all my exams =)
The mess!!
We are not gonna end our day without group photo. I asked help from a stranger aunty to take picture, who knows she has no knowledge in using my Blackstone. Too bad, nobody offers help until the restaurant's boss came over. haha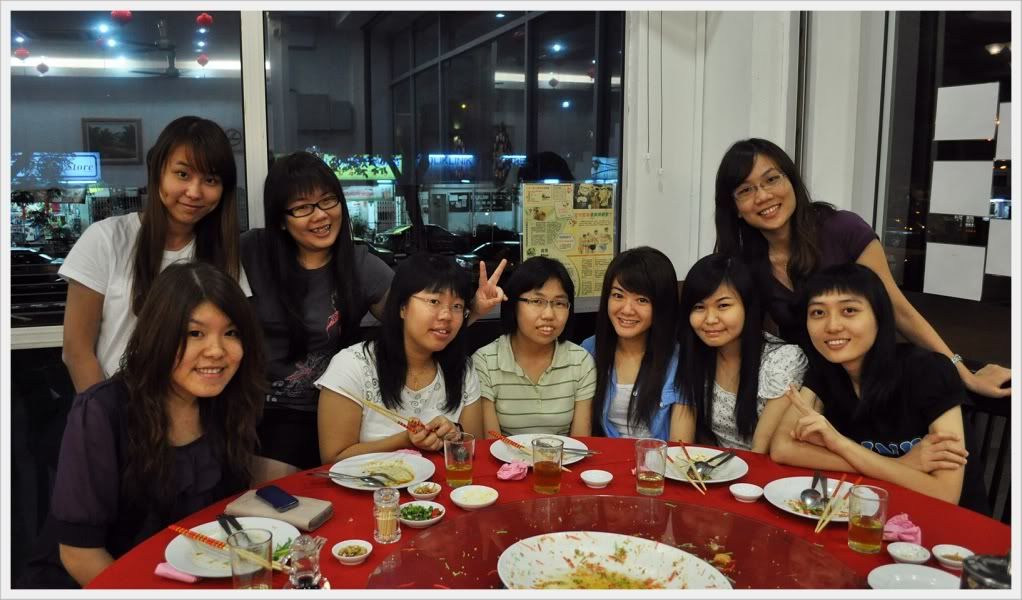 The classmates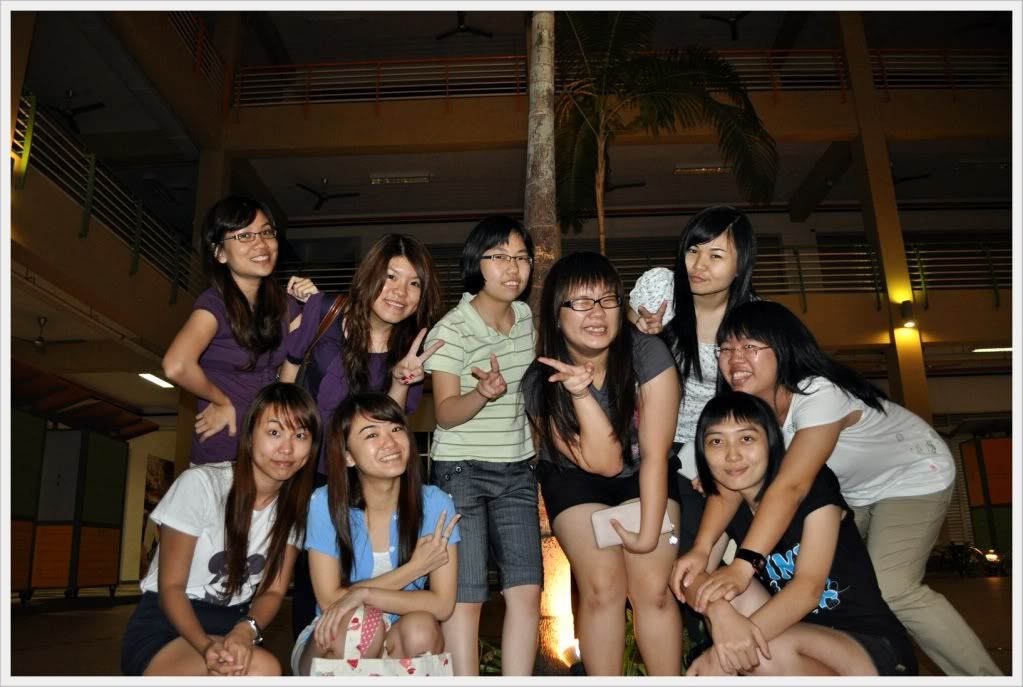 Candid shot yet the most natural.
Happy V-day =)
That's my second visit to the restaurant and again the food pleased me. It considers as a sumptuous dinner after a long fight with figures and numbering for days. It's gonna be months later for a gathering like this again. Good luck girls!!
Wisdom is only found in truth