Another rainy Saturday disallows me to go for outdoor activity in this lovely evening. I drove to Jusco and had a date with myself in the morning before meeting up my sis. I earned a free lunch at Black Canyon from my sis. =)
The Chwee Kuey at Bugis hawker centre is a must-try food.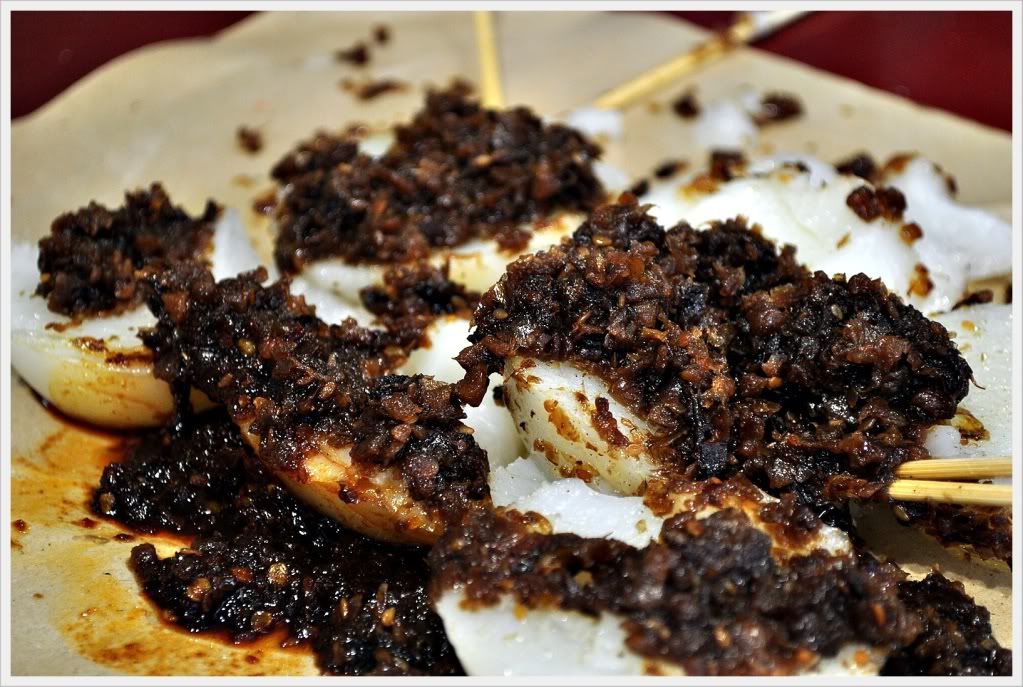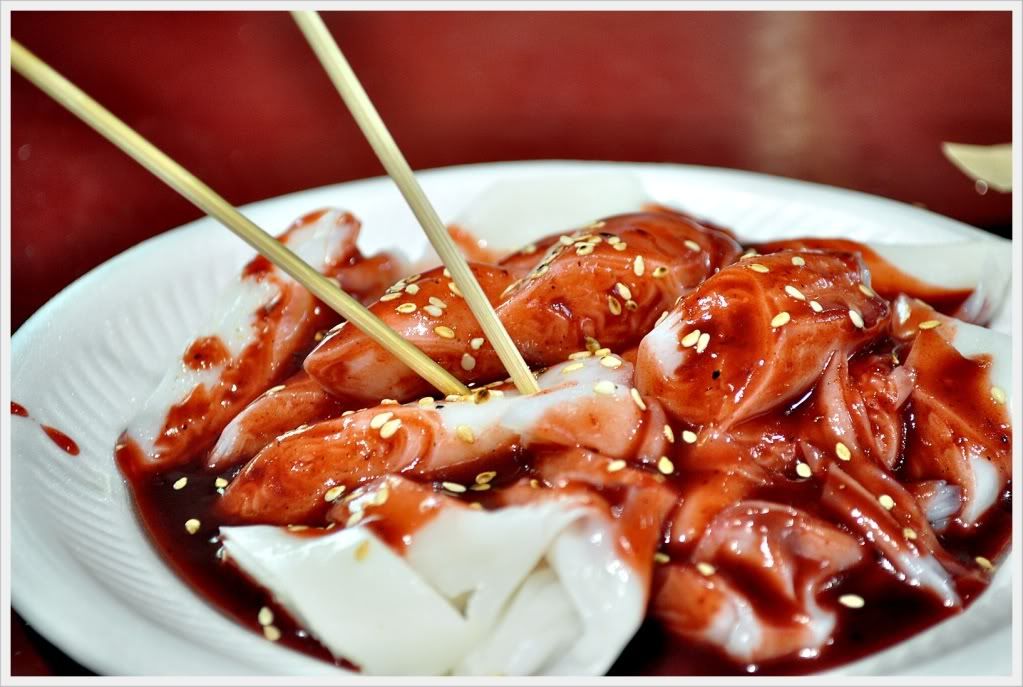 I always wanted to try Nyonya Kueh Pie Ti so I bought it. Eat it 1 mouth 1 cup and feel one mouthful of satisfaction. Massita!!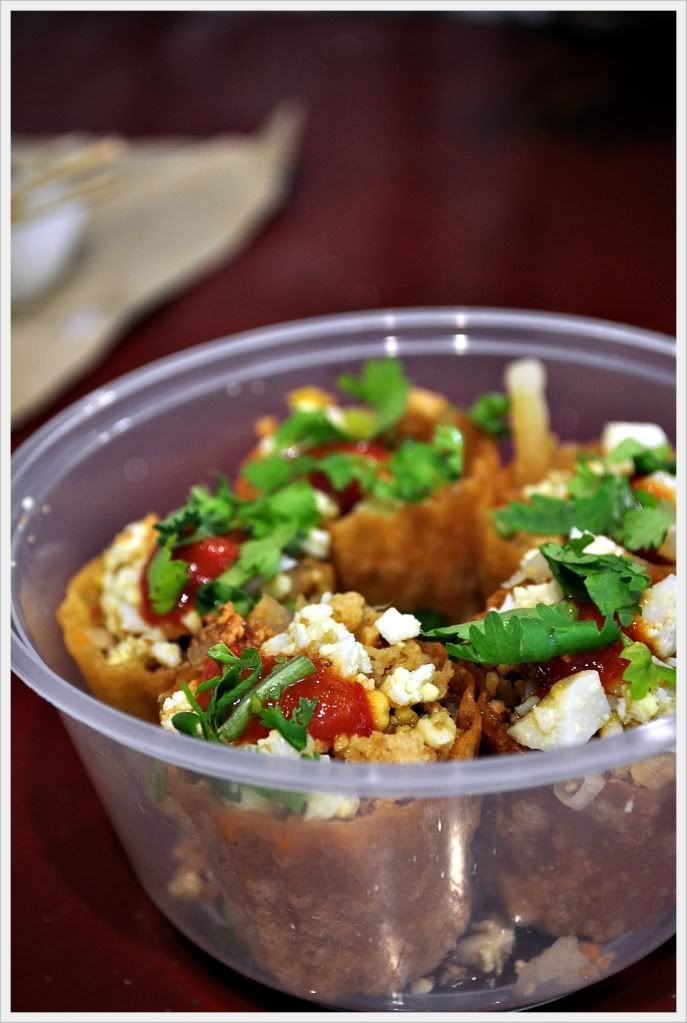 5 cups SGD$3
It was still early so many shops at Bugis Village were still closed. I only managed to hunt down a singlet at there, that's all. The neo-print session was fun!! Singapore's Watsons has more things to shop. I was there for 30 minutes but nothing bagged. hehe
Inside the neo-print booth
I like to do cross-eye. Why? Beats me.
Korean Bibimbap is my all time favourite
This sponge cake is nice. The one without a layer of strawberry chocolate coat has cheese inside.
It's really spongey..doi doi doi
Enough of everything we went to have a walk from Somerset to Orchard Road then took MRT to Causeway Point and had McFlurry while waiting for Danile to reach. The mall is under renovation so we changed our destination to Lot 1. There's a person asked me a question and I just simply answer to show how noob I am. Sorry Malaysians, I didn't mean to memalukan the English standard of Malaysian. =.= An answer where a kindergarten kid would answer better. LOL I dislike people to ask me questions in public or stop me to bla many things.
Alright forget about it, let's move on to dinner. Errmm, no picture of our dinners for that night. We took pictures using Daniel's ip4 and forced him to upload immediately. That's fun!! We didn't meet for more than half a year since he graduated. He shared his stories during his work, those clients are really fantastic. I seriously kowtow them for being so creative.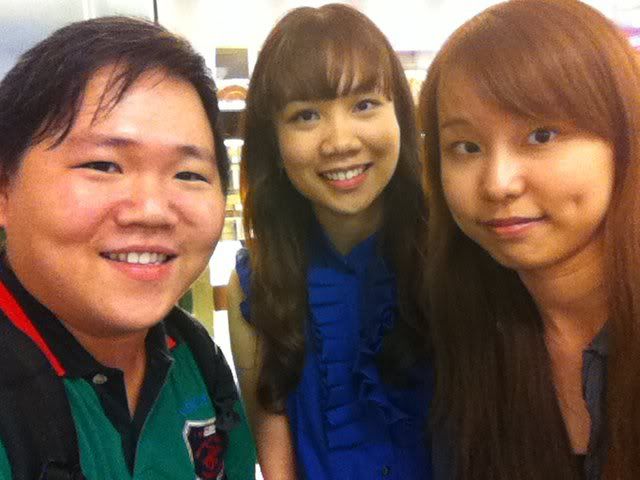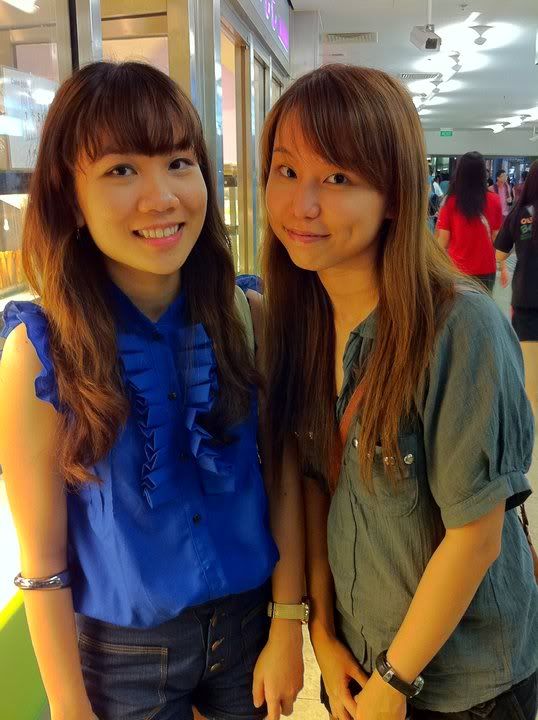 I like this picture. Say cheese =) Can you feel our radiance ? XD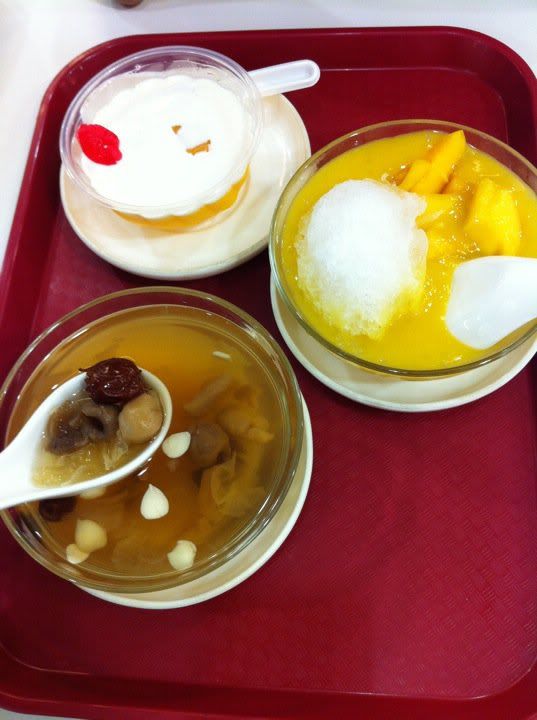 Thanks Daniel for the treat. Don't worry, we will give you chance to give us a better treat next time. haha
The dessert ended our date with Daniel and also our outing on that day. It was a fun day!!! Now enjoy my current favourite song from the video below. Enjoy!!
Avril Lavigne's What The Hell
...rock all the way~
Wisdom is only found in truth