Blogging mood is here so better don't wait. IT ROO cafe claims itself serving the best chicken chop in town so I brought my friends there. I wanted to try too since I've never tried it before. The flow of the shop isn't kidding, few people would immediately replace a table of people that left the shop after settled the bill. It was 2pm, consider as off lunch time but that day was a Saturday though.
I always like wall full with frames. This shop is very old yet nice =)
Can you see the transformation of JB from the pictures?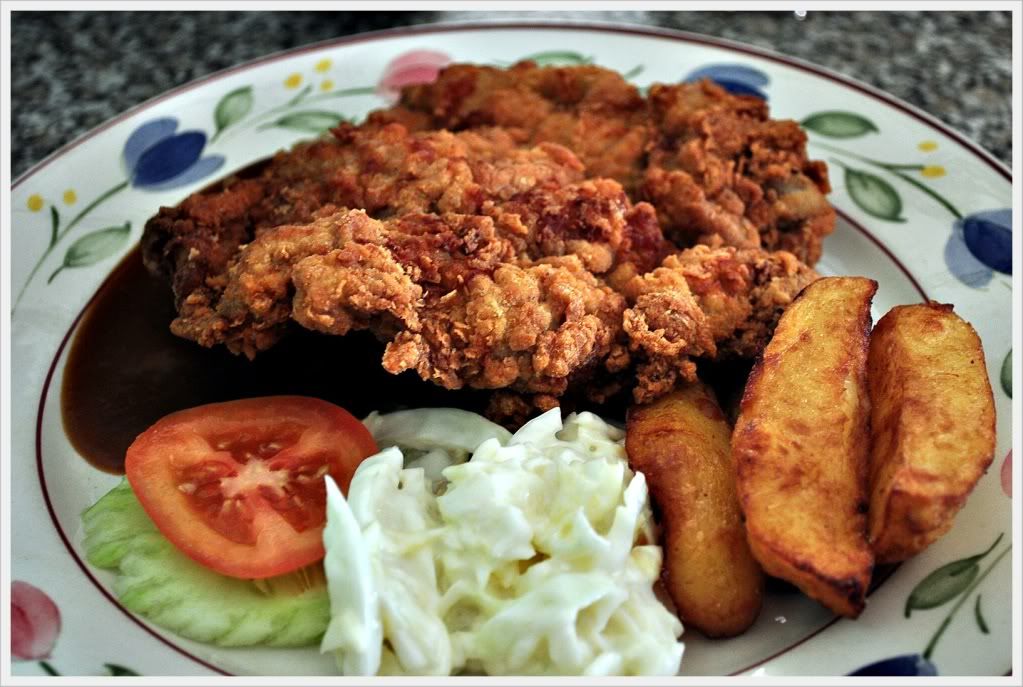 Fried chicken chop with mushroom sauce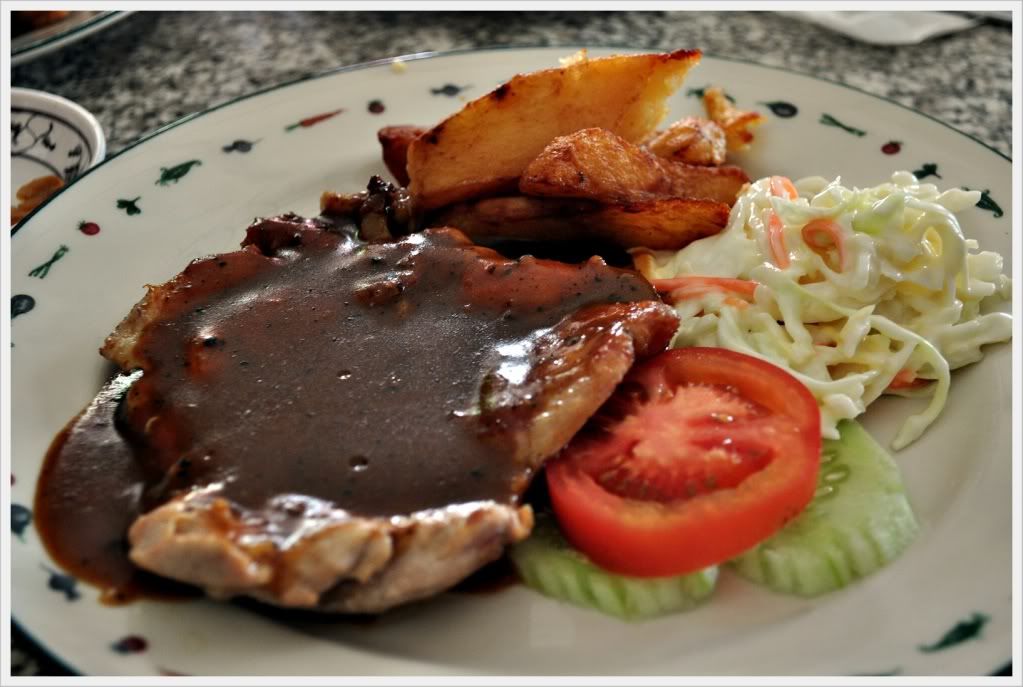 Grilled chicken chop with BBQ sauce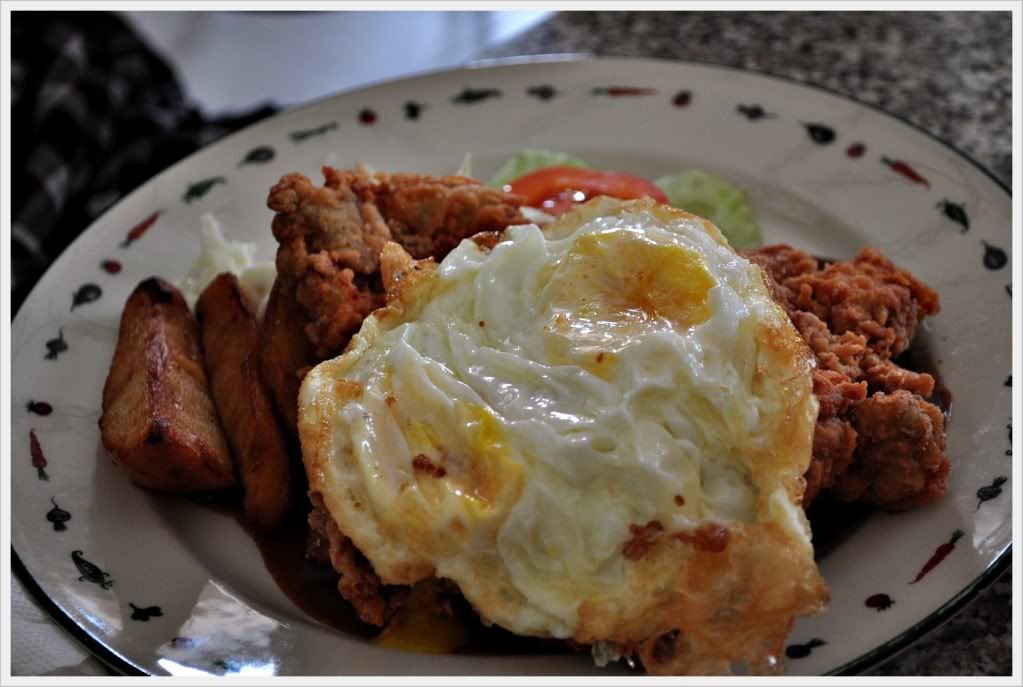 The same fried chicken chop but added 2 eggs.
Again, let you have a clear look at how crispy it is.
The chicken chop is yummy and the portion is just nice for me. The price of the food is reasonable too. A big plate of fried chicken chop and a big glass of root beer float made me bloated happily. *buurrrpp* If not mistaken, their lamb chop is nice too but too bad, I don't eat mutton and beef.
After lunch, we went to KLS City for movie - Mr & Mrs Incredible. Fuh, MBO's air-con isn't kidding, it was really freezing inside. We were in a freezer for 2 hours yet survived. Blea!! It was already evening after the movie. We have decided to go for dinner to avoid the massive traffic jam all the way to my house. Our first choice was Japanese buffet but it's not a worthwhile bargain so I brought them to Jang Won Restaurant at Stulang Laut.
The only most presentable group photo of the day. The man beside me is also a Korean freak..haha
I found the address of It Roo Cafe's address from the menu
17, Jalan Dhoby, Johor Bahru 80000 Johor.
(It's located at the row of shops behind That's Cafe. A corner lot.)
Wisdom is only found in truth