Outing with friends is one of the best ways to recharge myself. They are still awesome like always =)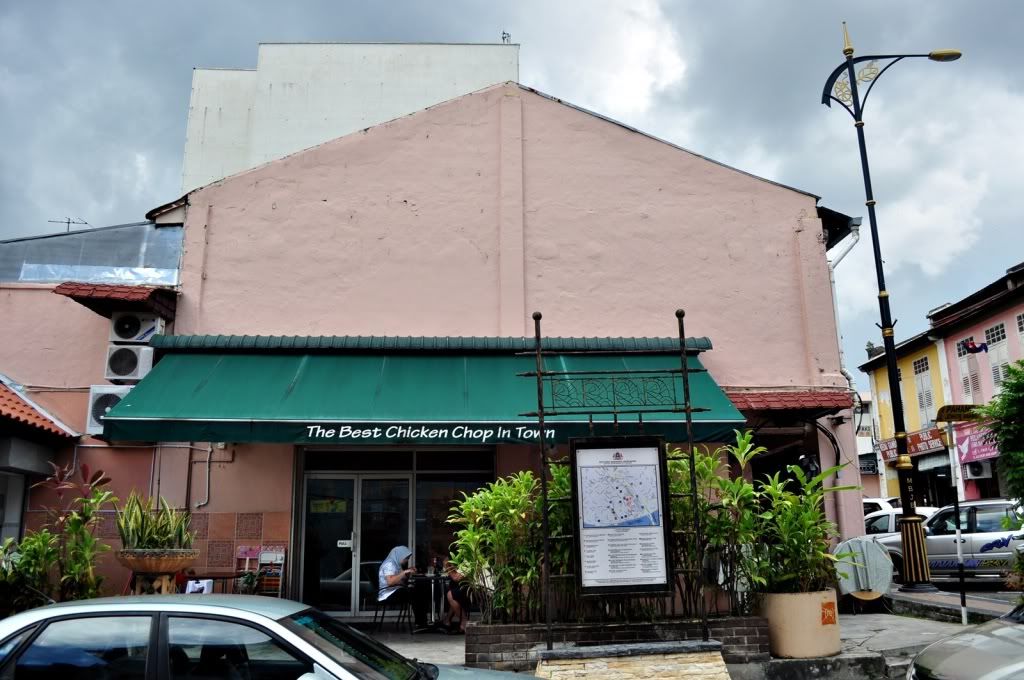 We met up at City Square and walked to this shop. This is It Roo Cafe that I have shown it in previous post. After lunch, it's time to play around at Jalan Dhoby and Jalan Tan Hiok Nee. This area is JB's version of Jonker street like the one at Malacca. I love those cafes' decoration, retro and old skool.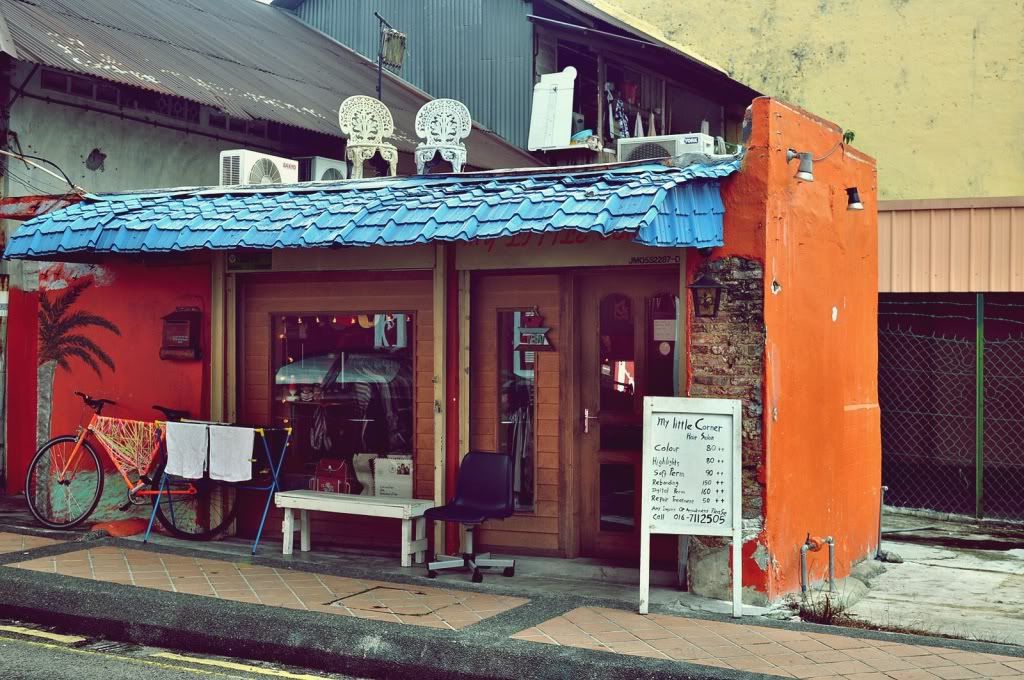 How do you find the shop in this picture? Isn't it very nice? I remember the crews placed table outside of the shop and sipping their drinks watching the crowd on 31st December 2010. By looking only at this picture, you wouldn't think it is in Malaysia.
I simply love the flippable screen of Blackstone, love it max..muacks!! Everyone looks nice in this picture.
These 3 were classmates but forever friends. They are really tall, slim and pretty. Make me jealous only, hmph!! We just couldn't stop talking during lunch.
Kok : Jia Wen, how come you are back?
JW : I came back to see ah wann.
Kok : *laugh* Ah Wann asked you all back to see her lahh..
Me : *rolled my eyes* then burst into laughters..
No denial for that but it wasn't completely true 50-50. haha I haven't see them for ages!!! Therefore, we should catch up with each other. Suddenly I am missing our secondary school graduation trip. It was a nice trip with all of them.
We fancy this door. Erhem..I know you are looking at my friend's beautiful long legs, not the door...LOL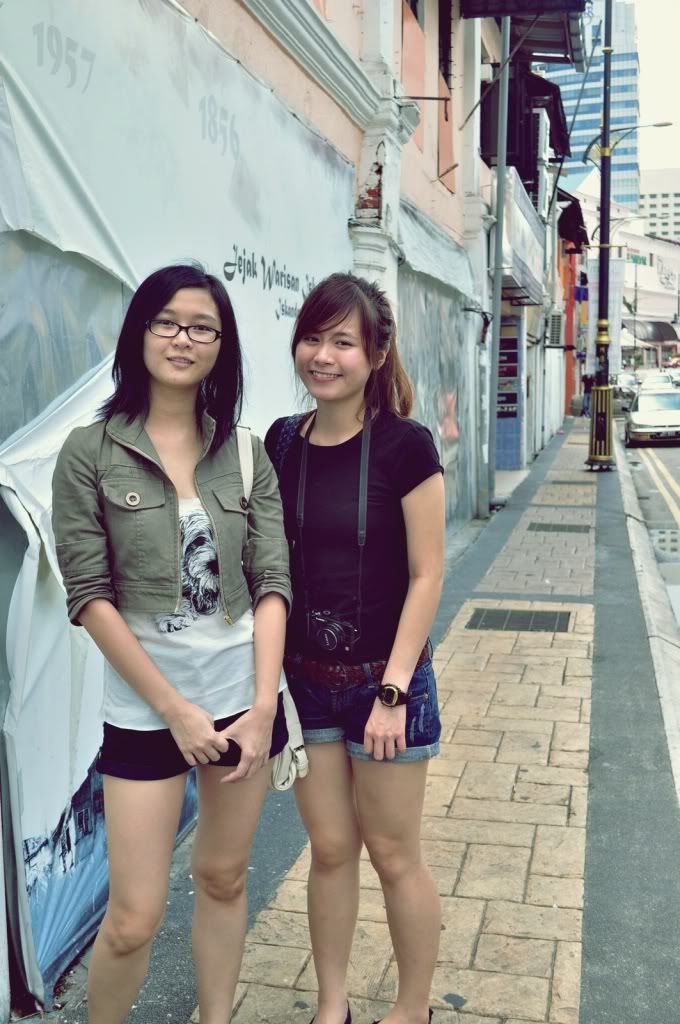 We behaved like tourist at our hometown.
The HuaMui is famous for its bread. An old shop but with nice food. There are lotsa Singaporeans came all the way across the causeway for it, can you imagine? There's another bakery somewhere that area selling nice bread baked using charcoal.
This is the Little India in JB. There's a Hindu temple at the end of this street. I once experienced the Thaipusam parade, it was nice but a bit scary to see them being poked by the big needles.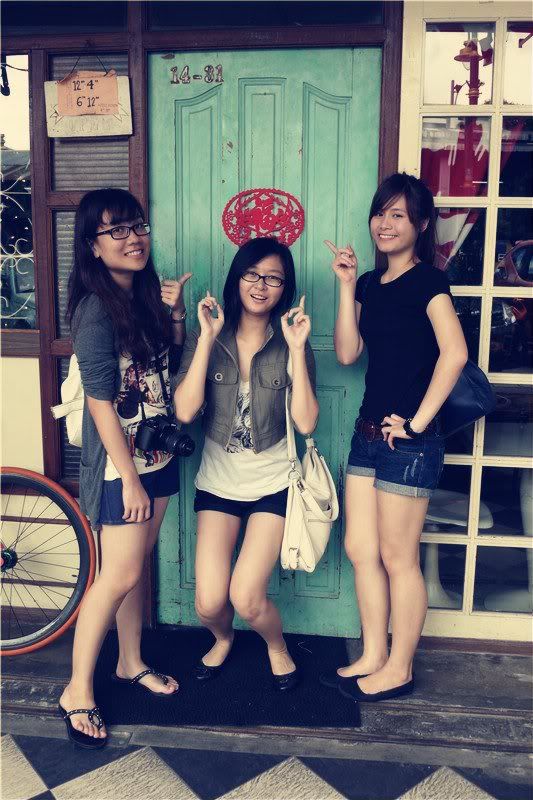 Type this into your GPS and it will guide you there!!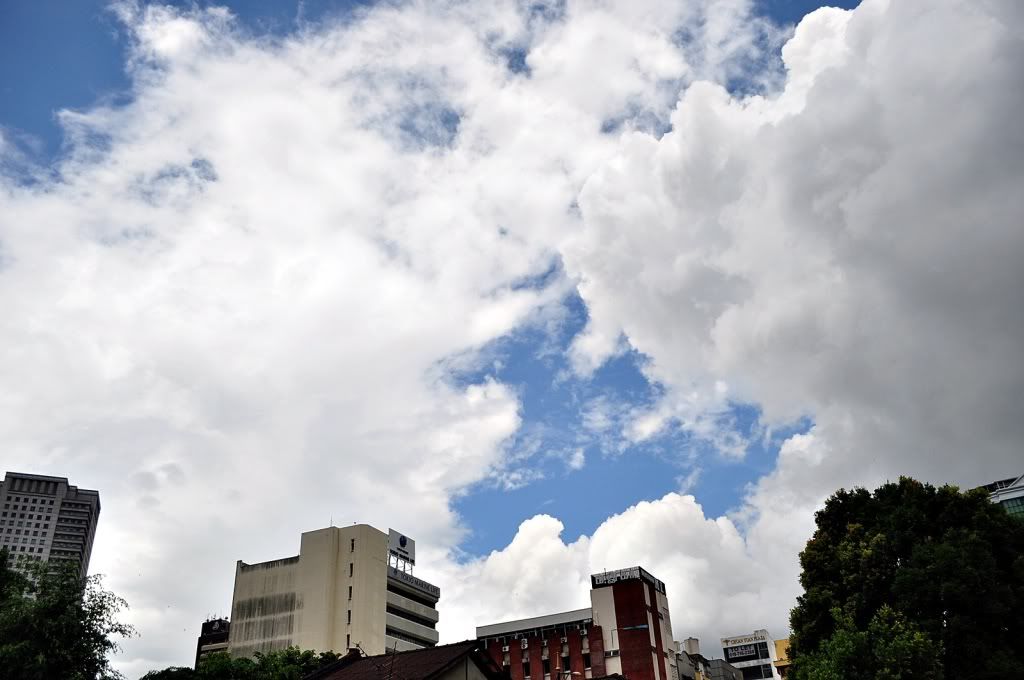 The weather was really good on that day. We moved on to another place but not gonna show it in this post. A new friend once told me a few makan places in JB but I never been to those places. It seems like I really know nothing about my hometown. Honestly speaking, I do not know any tourist spots in JB except Danga Bay. What's so nice over there? We local people don't go there. LOL Of course, we've been there before.
My hometown, proudly presented by Evelynwann =)
Wanna visit JB? You are most welcome!!
Wisdom is only found in truth