I went there a month ago but still gonna blog about it. Theme park makes me feel forever young. I am a kidult who loves cartoon as much as my love for food.
Yen is my life savior on that day. She offered me her red little shoes to wear if not I doubt I could enjoy for the whole day. Terima Kasih!!
We actually got the same pants from the same shop. Our shirts are from F.O.S but bought at different place and time =)
Our new friend wore Mickey mouse too~ Oh we are the Mickey and Minnie of the day.
This Marilyn Monroe seriously so fair. I am charcoal beside her =( Why do I look so non-Chinese??
The donkey live show is kinda amusing. The audiences including me were prank by the donkey and the female knight. haha
The donkey's ears head band is really cute. I might get one if I need to go any cosplay party. LOL
The first ride was a piece of cake.
This one made me sick =.= I was really giddy after the ride.
I really nearly puke out during the water ride from Jurassic Park theme's ride. (there's typo error before amendment...LOL) Floating on the water made me sea sick =.= Those rides made me feel so weak, oh dear~
The giddiness went off soon after this meal. A costly meal but quite nice.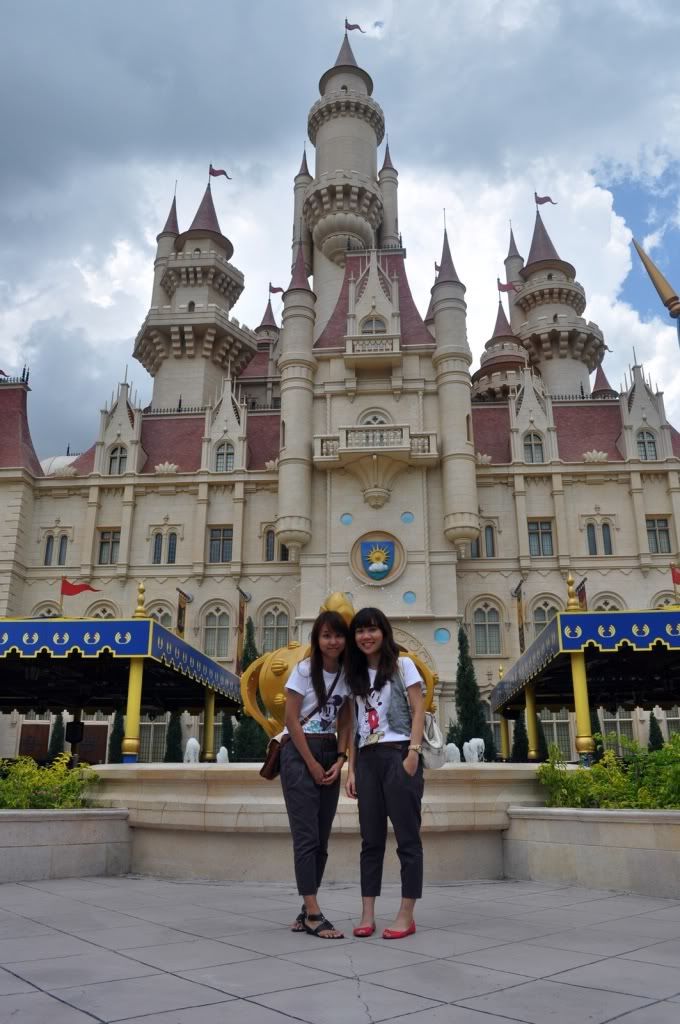 Outside the castle of Shrek and Princess Fiona.
This performance is nice!! It would be more exciting if you sit at the get wet area. woohoo
That dude under the mask was seriously pressing my head.
not pretty pun tak payah tekan kuat-kuat bah?
This character told me, this is not Disneyland. LOL
I like this picture a lot...nice!!!!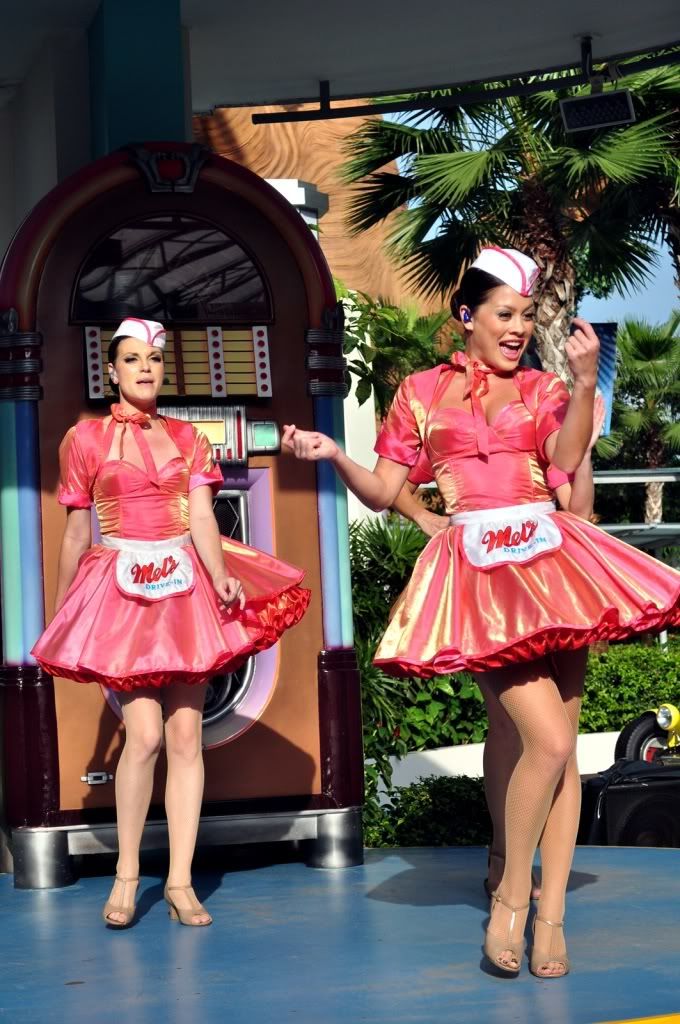 Performance
Let me be a princess for a second =)
It's nice to meet friends there. Say cheese!!
This cute little penguin luggage.
Here comes the end of this post =) It's a nice and awesome outing with friends. I love those cartoons and characters from Universal Studio but couldn't get to take picture with all of them. But it's alright! We went to casino to rest our legs.