It's a typical overdue post (again?!). Johor's Southern park is a very nice place for photo shooting and jogging. Oh yea, you could fly a kite there if you want to. This post is actually the second part of the day from previous post.
There is a hidden Japanese styled building at the park. I don't think so we could enter into it. Many couples choose Southern Park as the background for their wedding photos. There's another old-haunted-looking building at the other side of the park. Now, it is prohibited to enter into that area as they sealed it up.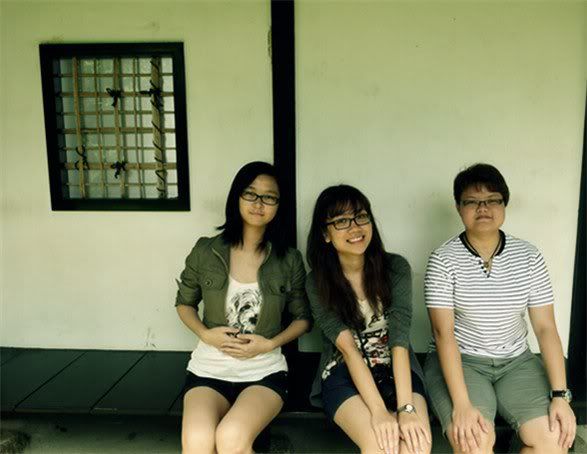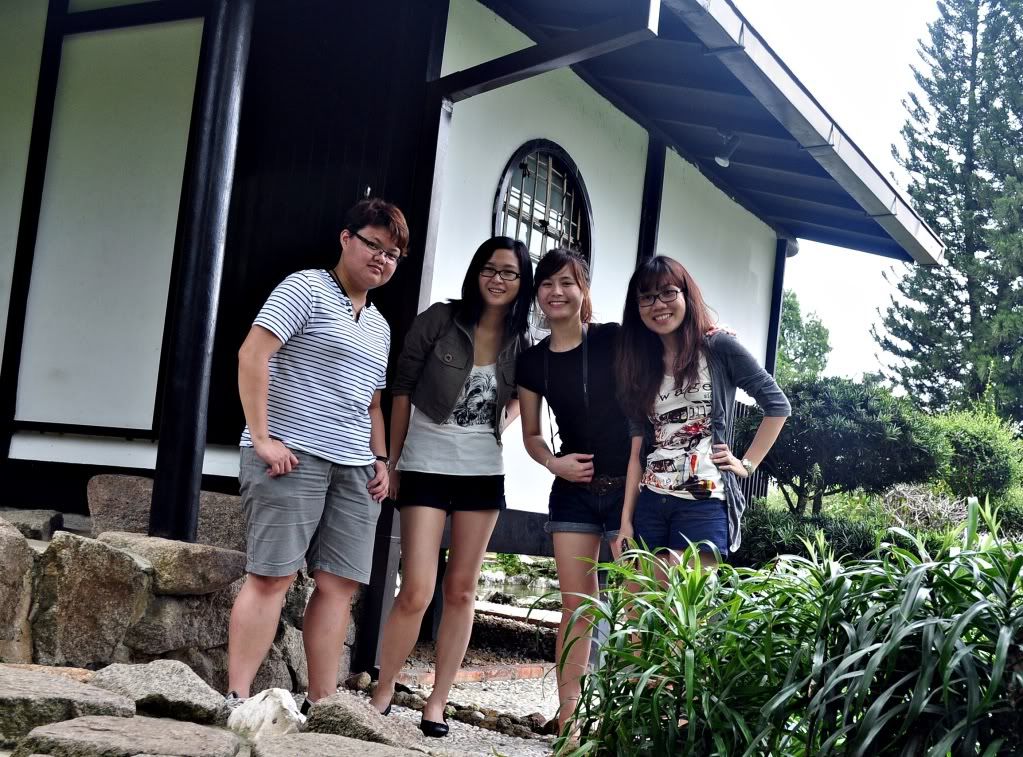 We were actually giving free hi-tea for the mosquitoes. I feel so disgusted and my whole body itched. That's really annoying. Mosquitoes, can't you just leave me alone?
I like this picture though it is blur. Totally hilarious and epic, don't you agree with me? It turned out to be like a candid photography. Let's show our energy while we can!
There's another side of the park facing the sea as well as facing Singapore too. That are was closed too. An army was guarding that area so there's no way I could barge into it and take pictures. We think there should be some functions going on on that day.
Oh the white building at the park is museum. I entered only once when I was form 3, school trip after PMR. It used to be the Johor's Sultan's Palace but the royal family has a bigger and better palace now. The compound is really wide but I have no chance to enter. Maybe I should go during the Hari Raya Puasa's open house in the palace.
They were doing cheer leading. Encore lala...encore encore lala XD I don't even jump this high when I was doing cheer leading...I am old now!!
Proudly present to you my new love. Lumix. Believe or not?
It is located right in front of T.G.I Friday's restaurant, Jotic and the court.
Wisdom is only found in truth